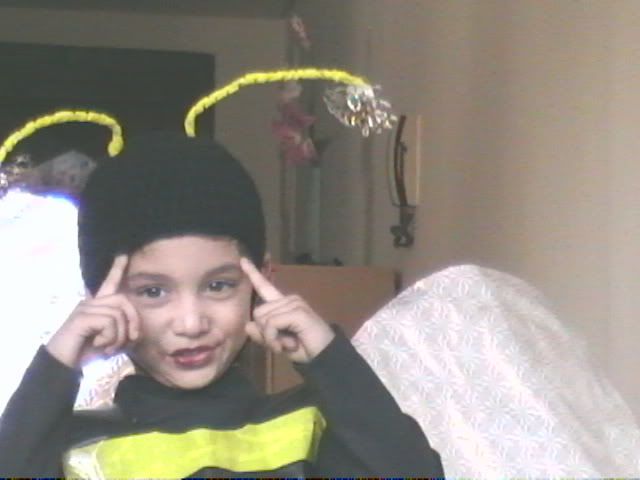 Its been a while .....A busy week .My son had his fancy dress at pre-school yesterday.So last week was devoted to his costume preparation. It was a tough task to persuade him to dress as anything other than Woody or Buzz Lightyear from the movie Toy Story. They are his all time favourite characters ( besides all the lion King characters and Simba being the Supreme Idol) .
Finally, he agreed to be a Honey-bee. It was his first time on stage and I was so surprised to see that he was absolutely comfortable to be there. He greeted everyone and introduced himself. And spoke about being a honeybee and buzzed for the cheering audience. He even said 'Thank-you' before leaving!!!! Oh ! That was such a priceless moment!!! Well, I guess watching all those TV shows proved useful after all!
There are some pictures of my honey bee. It was fun making the costume and I had to run around so much to get the materials for it. This place needs to sseriously update its craft supplies!! But it was so tatally worth it.