Showing off
!
The last few crocheted items. I'm happy to see that I managed to finish off all the items from the list I had posted in this post last month.
1. A lacy scarf- (done)
2. beaded coasters- (done)
3. pillow cover- (done)
4. Oval Pineapple doily CAL ( done)
5. My monthly WIP doily (done)
6. Special project (can't disclose yet)- but this is a long one!- done
7. Baby sandals for my little niece-( done)
8. Sleeves edging for SIL - (done)
9. Baby afghan for gift (done)
I've shown the pictures of most of the projects . So here the remaining projects.
Baby sandals for my neice: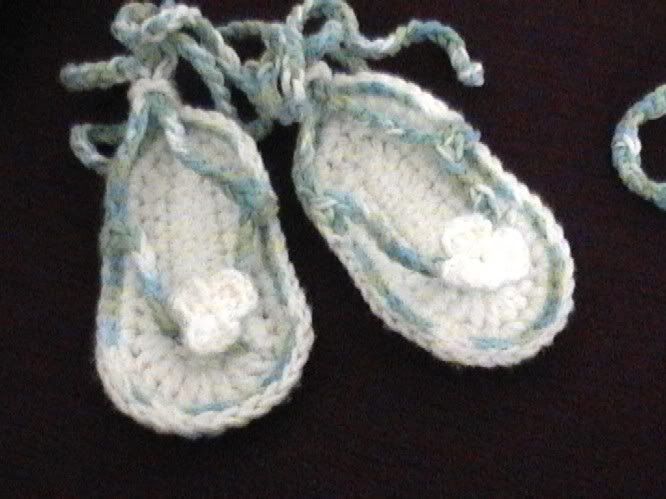 Once the sandals were done I couldn't resist making a little scarf - a head kerchief actually.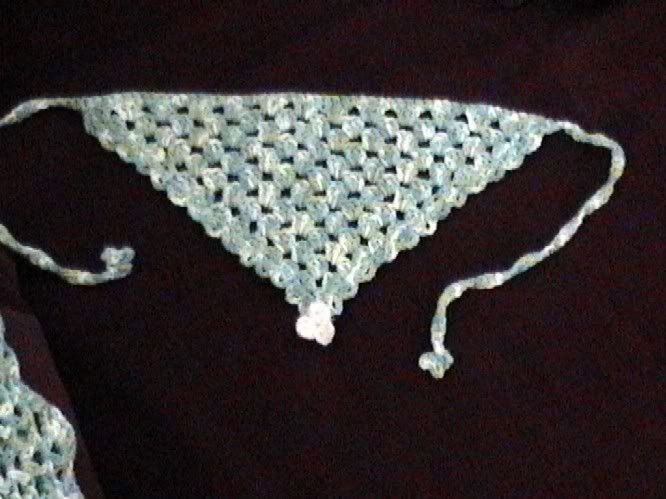 and of course wouldn't the little one need a cute halter to go with it???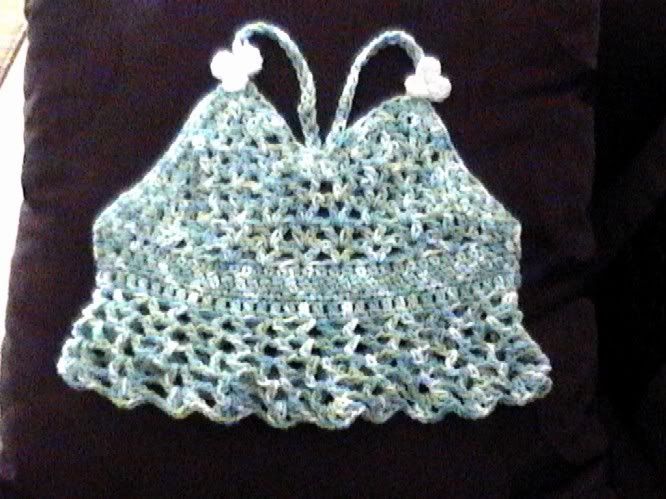 .......and so a halter top - and before I knew it there was the whole set done!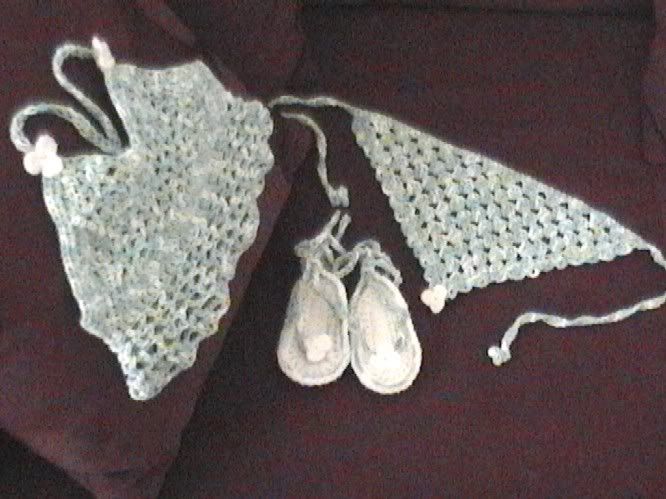 And yes...I'm so mad at myself for not having my camera around with me when she wore it and looked like such a doll.Anyhoo, I'll get her picture in it and show it here.
Another FO is this Baby afghan for my Cousin's little boy.It's based on the spider web pattern and inspired by a pattern from the Leisure Arts booklet on baby afghan.I saw someone at Crochetville had done this afghan and decided to use the same stitch pattern.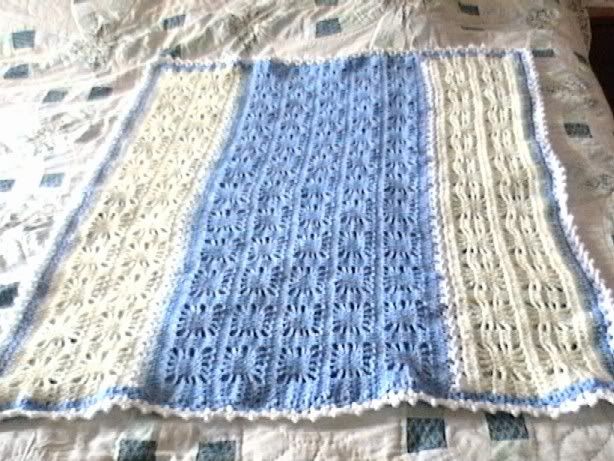 And this one finally , is the a lacy scarf for my friend's teenaged daugther. She picked up the colours by herself and the pattern is based on sooo many fan- type bookmarks and scarves I've seen online. I hope she likes it.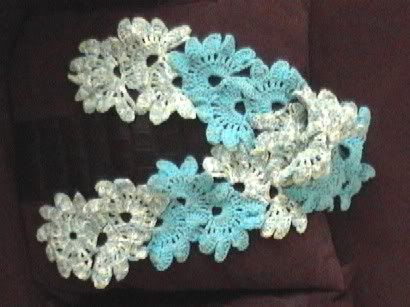 Although I'm posting this now,I'm so happy that my whole list is done and I managed to finish it off before September except for the special project- which went alom=ng until half of September. I'll post those pictures at a later post. This post wouldn't get published for the last two weeks....:( ! I have more FOs to show by now. I guess soon enough I'll do that .It's been a busy month of Ramadan and now there will be some free time only after Eid.
I hope to pop in before that but until then take care and have a great day all my friends.