My first Blog Contest !!!
I have been working , crocheting on a whole lot of projects simultaneously. Hence I do not have the pictures of all the projects but a few are working up really fast and will be over in a couple of days. So for those of my blog friends who are eager ( that is ,if anyone is ..lol!) to see the pictures of my work...here is a little teaser for you......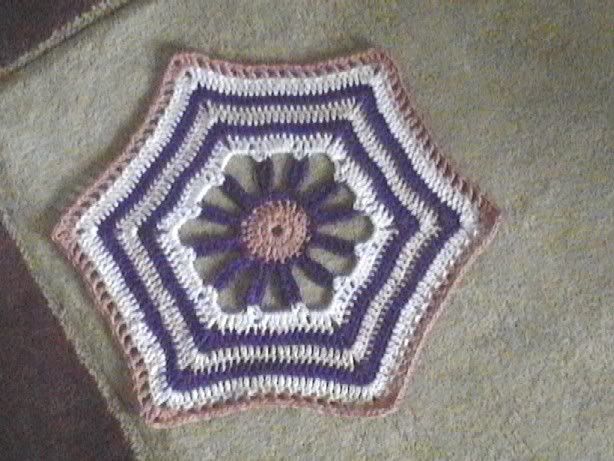 This is a motif from one of the projects. It's done in cotton thread and is about 9.5 inches in size. Can you guess what I'll make using this motif ? C'mon, it'll be fun , make your guess.Okay ,say I'll give a

'little gift'

to the first correct guess. There goes ....I have my very first blog contest !!! The contest end on Sunday, 2nd Dec 2006.
I'm sorry but this contest is not open to Swapnae, Jaishree, Pearlin and Shaheen as you gals already know what this is going to be.