Lone Star Doily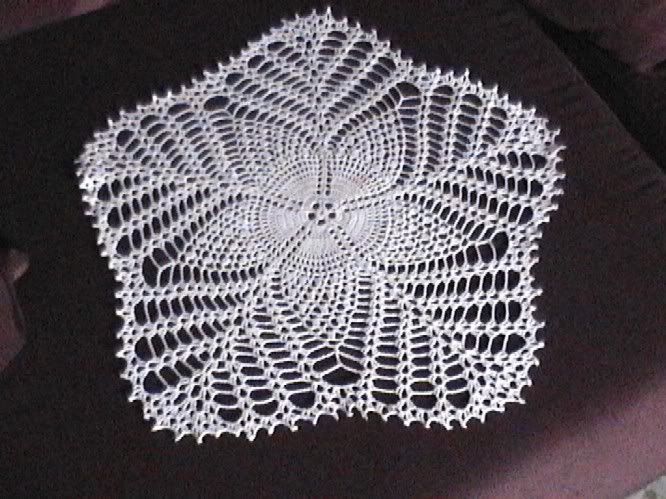 This doily is called LONE STAR DOILY from the CDS series.
I fell in love with it at first sight . I just love the shape and the look of it. It's an easy enough doily to make and whipped up really fast too. I was thinking of a different colour , but then some doilies I think look best in white. This I felt is one of them ' white doilies'.
I'm working on more projects but still not completed them ..will post them with pictures asap. Incase if you are wondering whether they are doilies again , then I 'd say you are right ....I'm in desperate doily urge!!!
The next thing I'm going nuts about right now are exchanges. I really want to do a secret pal exchange as well. But then whoever is my secret pal would in all probability find out it's me from the very first package from me. How many people from UAE are actually there in any group? Usually , its just me ! So there , that means secret pal is definately not for me . But I'm joining many swaps right now ....and I'm loving it!It is so much fun to make things for exchange partners...the big thrill is in actually making something for someone ...it feels so special!