Finally Blogger is back in English!!! My blog had switched to Arabic and ofcourse I have no idea how that happened! Anyways , it has now decided to to get back to it's original language.
2008 began with a great deal of fun, new years eve and a surprise B'day bash for me and lots of gifts for my son. Yes, for some reason even now he thinks that anybody can have a birthday as long as he gets a present...kids! It was such fun.Dh had told me to get ready for a candle light dinner and instead drove over all the way to Dubai where we had all of our family waiting! Needless to say we had such a wonderful time.
The year also started with a lot of crocheting getting done as well. Just a pic to show you one of the current Finish offs. It looks cuter in person. I manage to ruin the look when I take the pictures.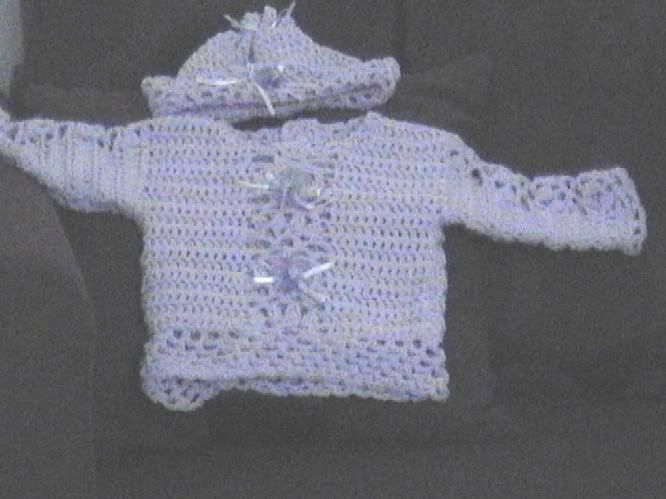 This pattern is called Pink Posies but ofcourse I have used lavender. The design is by Sandra Abbate from the book
LA Tender Touch Layettes
. I've used ordinary local yarn called Venus. It's one that is widely available and is pretty sturdy but not as soft as I'd like . But I like the look of the finished product. This pattern was very quick and easy to work and I'm sure I'll be making more of this.
I'm currently working on bottle covers , a couple of doilies and an afghan. Will upload the pictures when I finish and hand them over to my friend for whom these are being made.