Icey Dicey Baby Vest and matching Hat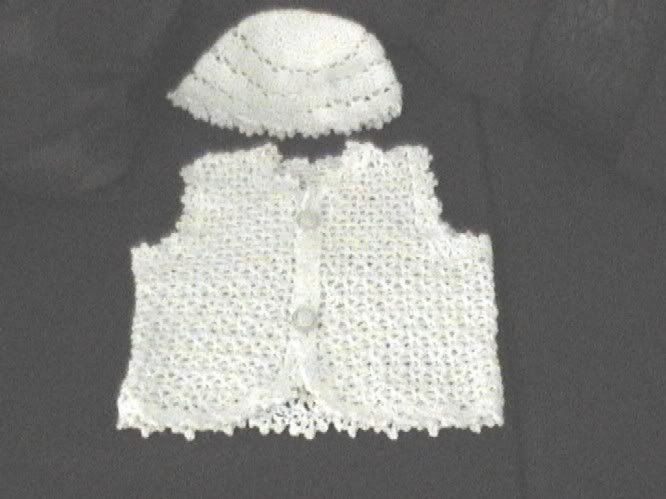 This is my latest designing experiment and I'm happy with the way it turned out. A few more projectson the go but not yet done to be shown yet.
The yarn used is Hariri in white and the pattern stitch is plain old V-Stitch. I just added in the scallpoed edge to the vest and the cap. So how do you like it? This is an attempt to create designs from simple stitches.....again nothing original! Just inspiration from amny existing patterns. Now that makes me wonder ....when you design clothing the basic idea is already around ....you just end up making slight differences.Like for instance when you make a baby sweater or a vest, how many variations can you seriously have and still keep it practical? Just random thoughts....okay ,you can change the stitch patterns , colour combos, textures, yarn types, maybe even alter the style a bit but then what more can you change?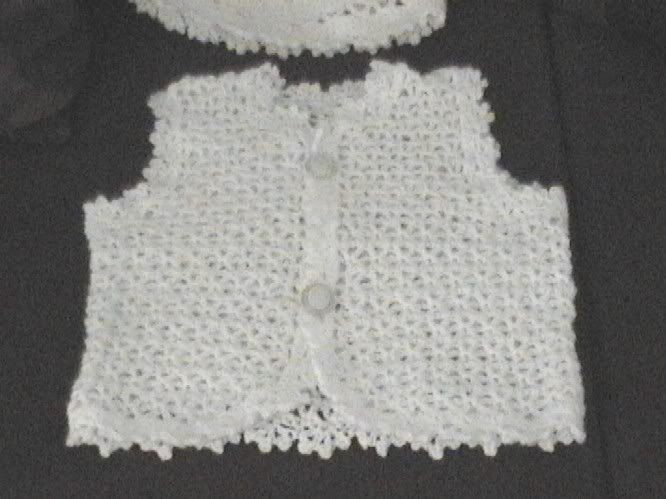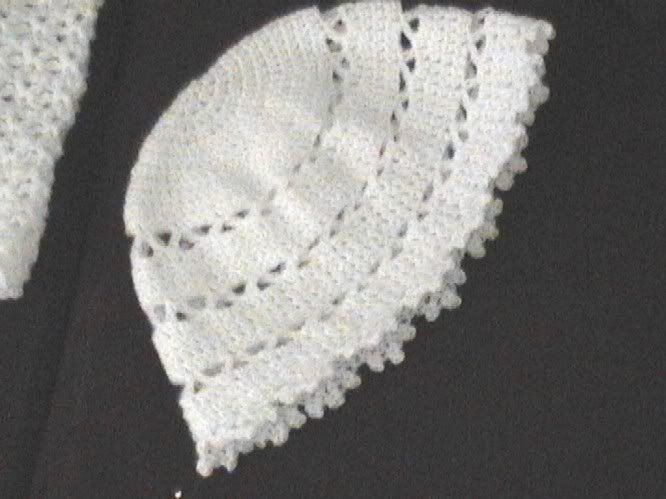 More pictures to show but I guess it'll have to wait . The next few days are going to busy with Eid just round the corner , the winter vacations and finally my Birthday! Yes come the new year and I grow another year !