It feels so good to appreciated. A nice warm and fuzzy feeling. I have very special blog friends and I'd love to be able to honour each one of them. Hence I put off posting about the blog awards for so long.
This first blog award was given by
Vik
. Thank you, I'm so touched. I known you to be one of the sweetest gals with a really generous and warm nature. You inspire me to keep trying my hand at knitting without giving up. You rock , girl!

Thank you so much
Since I have forward this award to my choice of deserving bloggers, I would like to present these to
Mimi
,
VJR
,
Kimberly
,
Nima
and
Cindy.
This next award is from
Mimi
. One of the very talented and really sweet person. Thank you , Mimi,I've known you as one of the most helpful and kind online friend. Don't even get me started on you immense talent in crochet and your beautiful designs. I hope and pray that you always keep up the good work.
And I'd like to pass this award to
Pearlin
,
Vik
,
Preeti
,
Shweta
and
Ulla
And finally,this award from my very new friend
VJR
. Thank you so much , I really appreciate it. VJr is so talented , her doilies are so intricate and beautiful that it is amazing that she only began crocheting recently. Truly talented and has a keen eye for beauty. I love your work and you make me want to go back to doing more doilies.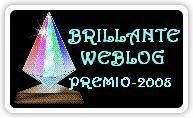 And I'd like to pass this award to
Charmaine
,
Ummeyusuf
,
Lulu
,
Swapnae
,
Stacey
,
and
Deneen
ETA : Sorry about the wrong picture earlier. I'm having internet problems and couldn't correct it earlier.