Floral Buttoned Pillow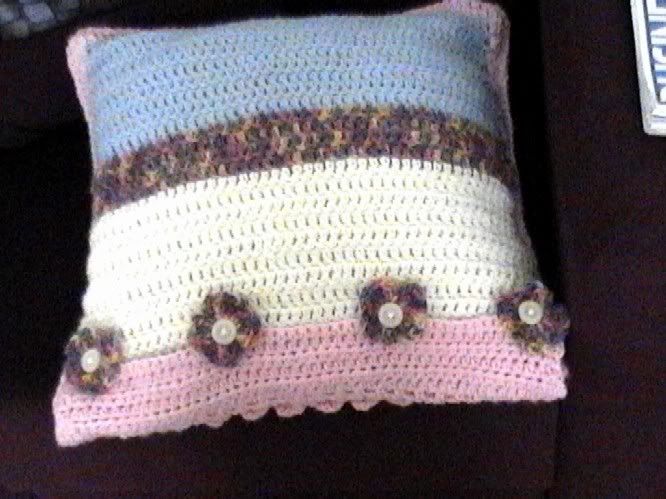 As promised more pictures for you. This is, again ,my own pattern and I guess I'm pleased with the way it's turned out. As you might have already guessed by now that I've not written down a pattern yet! But then any crocheter with a little bit of crocheting experience ca whip up this little unoriginal pattern..lol! I'm working on a matching afghan too. Ofcourse, I'll be posting the pictures real soon as it is almost done. It feels so good to have projects rolling by ....ahh! the feel of having FOs to show.
This time around I've got to use some really pretty yarn. Its called
MAGNUM CHUNKY

- King Cole
.When I saw it first I must admit I thought it looked a bit rough and brushy . But once I began working with it all doubts dispersed. I enjoyed working with this yarn. How do you like it?