Goodies in the Mail !
This morning I was greeted by this lovely puffy from Christina . Thankyou Christina for this lovely package. The dish cloth is so pretty and the colours are so good . I just love that cotton yarn you've used. I've never seen anything like it out here . Maybe this is the sugar n cream yarn everybody talks about on the web. Now I know why it is called that.
And there was some more yarn totally new to me and absolutely delicious! The yarn is called Soft Delight by Yarn Bee. The colour is an amazing fushia . And the yarn is so soft too. I cannot decide what would be good enough to use this yarn to make . Any ideas? It's so soft and I can't stop petting it. I want to make something really special with it.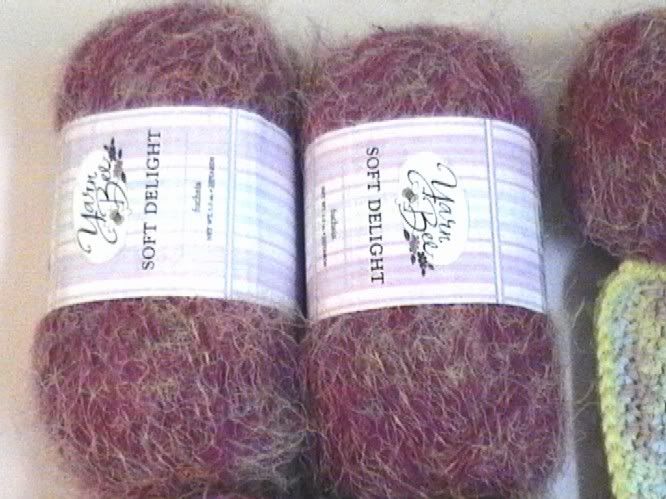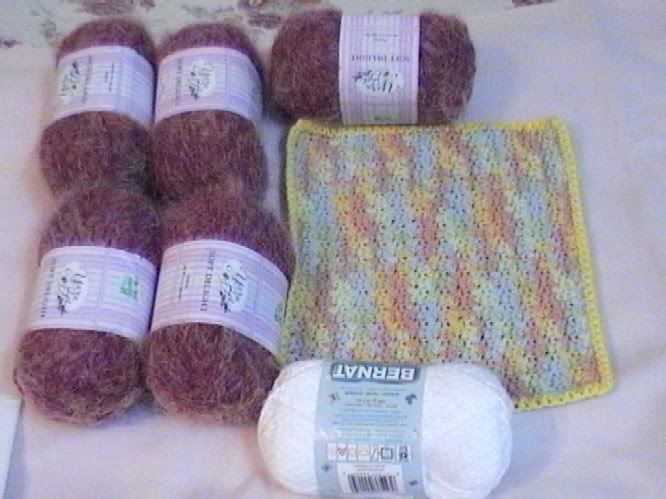 Here is the picture of the whole package - a lovely dishcloth , 5 skiens of Soft Delight yarn and 1 skein of Bernat Cotton tots in white.
Well, on the non - crochet front, I'm still preparing for the move. It's endless packing and sorting which is so totally boring. I can't wait until I'm at my new house all settled and can sit back and get along with crocheting and blogging without having the guilt of ignoring important work. lol! Right now, I call it ' taking a break'. But it's fun not so much crocheting when my favourite place to crochet ( my cozy arm chair ) is packed away to be moved.
Just a note to my blog friends , I might be offline for a few days as soon as I move , for a 2-3 weeks until I can get the internet connection all set up. But on the bright side , I'll actually get the new house in order sooner and maybe even finish off a few projects .