It has been a productive month :)
I have many Fo to show. On theknitting front too I've couple of projects done and I 'm trying to learn new stitches. Quite a few knitted squares are already complete.
As always, making baby clothes makes me very happy ....I wonder why? It just feels so wonderful to make cute little things for tiny little ones. Anyways, here is the latest set: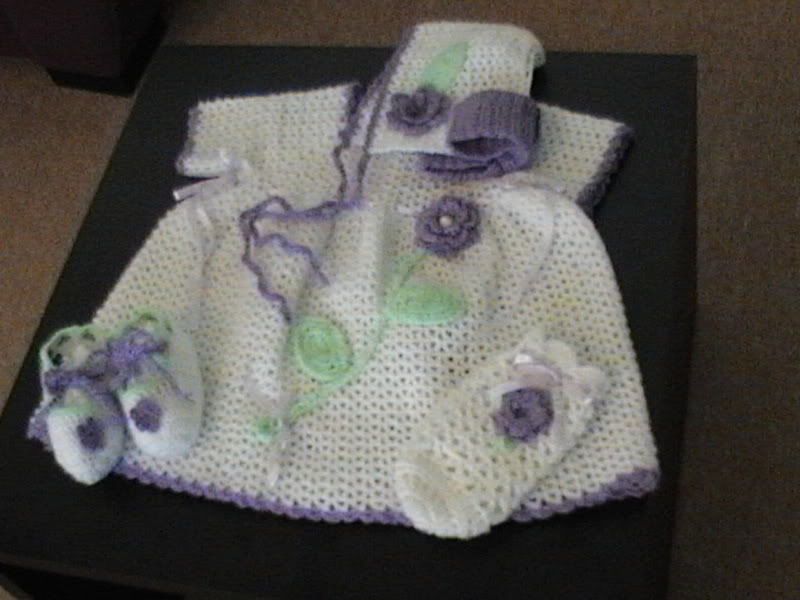 I was in love with this layette at first sight. It's just too cute and has turned out pretty niceas well. The pattern is called 'Say it Flowers' designed by Sandra Abbate. There was a little jacket to go with it but it's too hot out here for that so I skipped it. And here you are , the pictures individually. The dress:
The Bonnet: I love the open circular part at the back of the bonnet. And the Huge Bow.
And my personal favourite - the booties!!!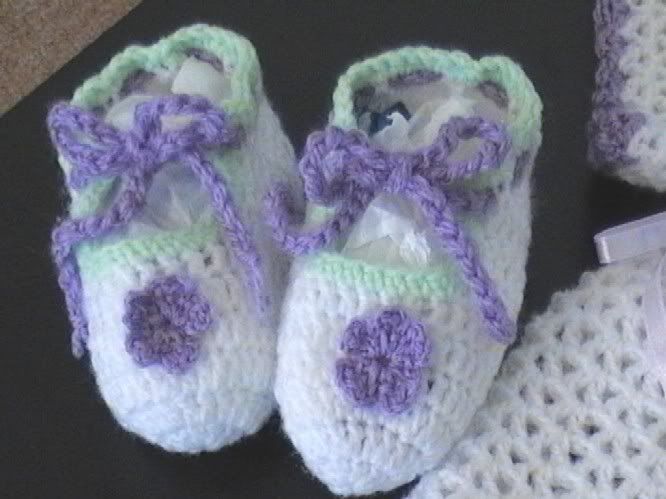 I could not resist adding on a Bottle cover :) !!