Yes here is the laughs I promised!!! This is my first step ...knit, knit , knit! It's a a swatch done with just knit every stitch. And yes I learnt to bind off as well. Not at all neat but I didnt miss or drop any stitch . All I dropped was the knitting needle once in a while.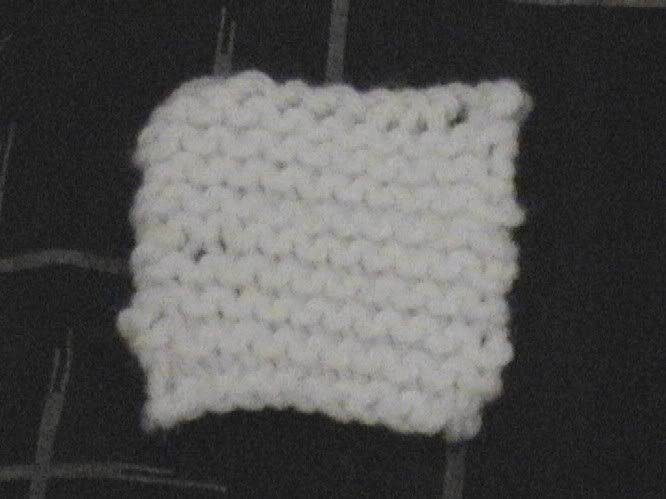 And this next picture is the swatch of all purl stitch. This seemed easier to do! I wonder why? This one is slightly bigger and I learnt to bind off in purl stitch on this one .
There is one thing I dont understand...both the knit swatch and the purl swatch look the same when you see it. Is this how it should be or have I messed up? And another thing I cannot figure out which is the back and which is the front!!!!
Maybe now I'll tackle a simple pattern for beginners with just these stitches to apply. Well, more laughs , I guess. So watch out.
Did I also tell u I knit awfully slow? I had to curb the need to grab a hook !