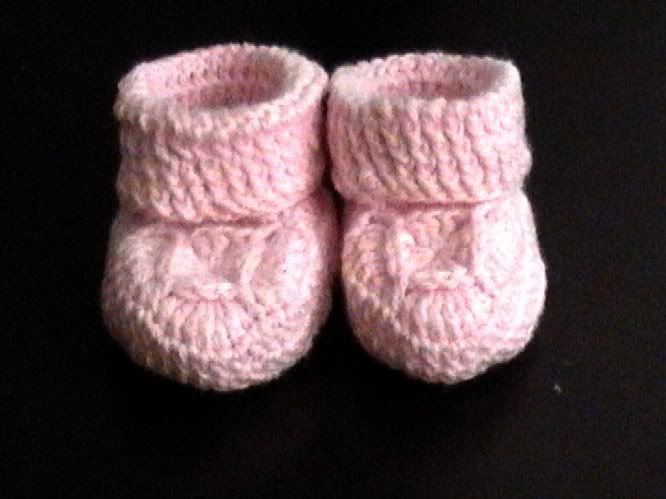 Pretty Pink Booties - Crochet again! Feels great to hold that hook.


There is something so irresistible about baby things for girls. There are no baby girls around but I just can't stop myself from making girl things !!! They are just so darned cute !!!!! This pair of booties was done as a Crochet Along with
Pearlin
and it was fun to do. We should do more of these crochet Alongs!!!