Learning is a continuous process, they say. Well, here is the continuation to my learning process on Knitting. This is my latest update : swatch # 3 done in all purl stitch(every row). This is going to be my first project....ofcourse there is no pattern..not yet. I'ts almost a square . I'll figure out what to do with it, I hope. Now , for those of you who wonder why I'm not making a beginners small projest like a dish cloth ...We do not get cotton yarn here. Just fine threads and acrylic yarns( very limited variety) is what I have access to.
Doesn't this look better than the earlier attempts? Atleast the stitches are getting even now.....but not very smooth! I wonder why. I seem to get the stitches done very comfortably now. But I guess I'll need more practice to get the tension right .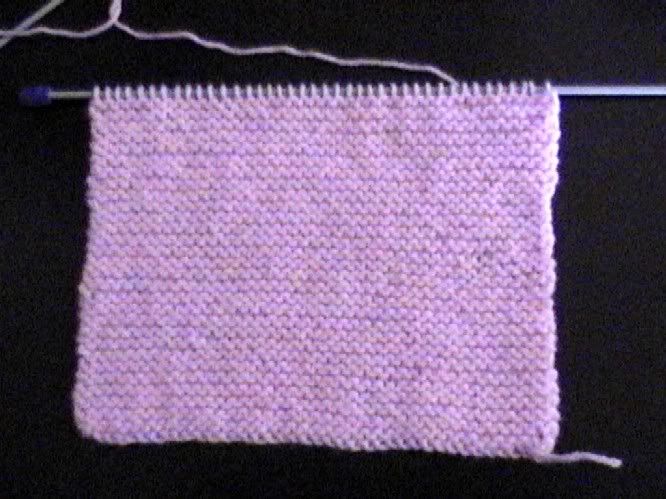 And here is the close up of the stitches. They look much better now! I think. Anyways ,I'll keep trying and probably one day I just might be good and be able to tackle all those gorgeous patterns I see online. Until then , for me , it'll be try , try, try and try !