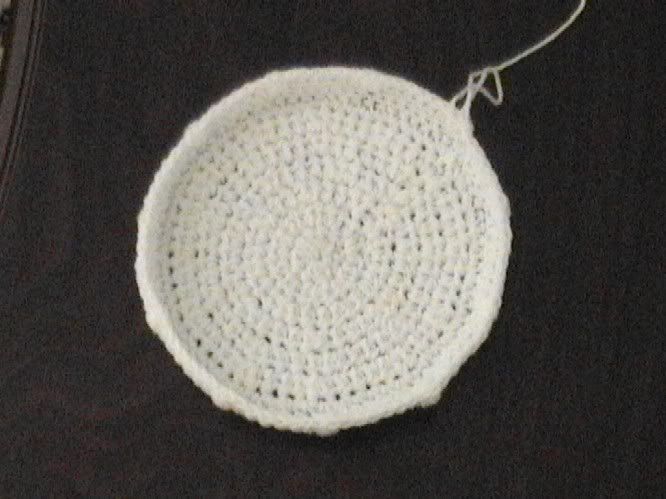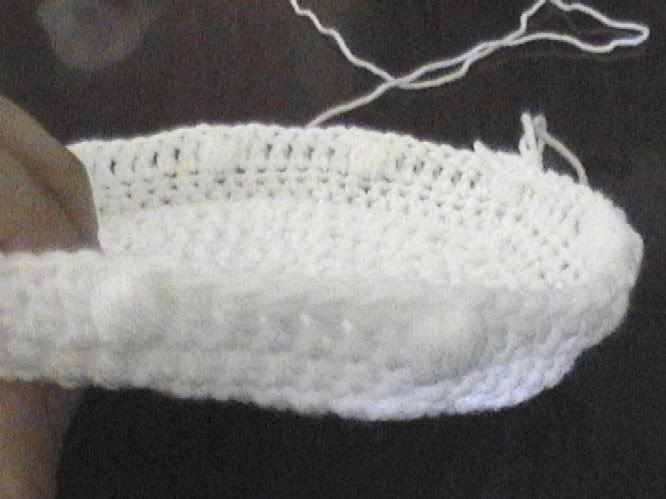 Speaking of challenges- I"ve started working on a design of my own. Yes, once again veturing into designing ...when We all know it's so easy to find patterns available for virtually everything online.
This one I think ( not yet sure until I get to the finishing ) will be entering the Spring Contest in the yarns category.It does not say that you have to enter an original pattern ....but then , I just felt like designing it.
I'm using a locally available yarn ( nameless yarn ...like most yarns we get out here- have the labels removed) in white. I intend to add up some more colours as well or shall I just include beads...I'm just toying with ideas right now! Well, at this point I cannot tell you what it is ( sure enough you'll soon find out) but I'll keep you updated with my progress on it. The circular part is the bottom and then starts the pattern stitch for the sides. Its just dc and bobbles.
My thread entry for the same contest is all done except for a teensy weensy bit of finishing.And then I'll show the pictures for all my bolg friends.