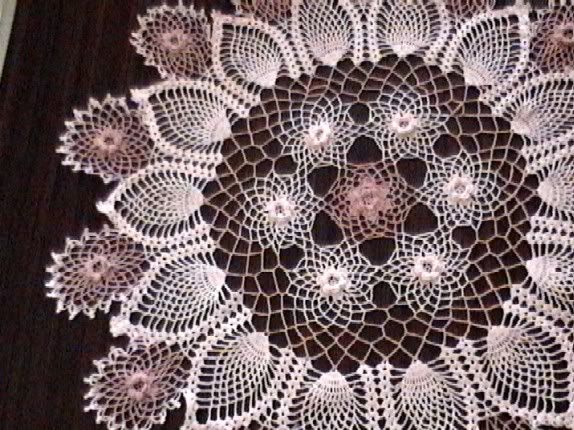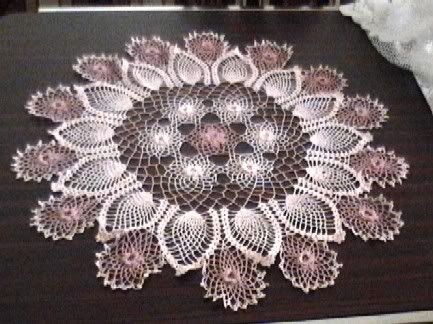 My oldest WIP finished!!! I am so relieved. After a long wait, finally,I got it blocked and the picture uploaded !
I think I deserve a treat for this . Okay, I know thw blocking isnt that great but it was too big to block with pins so I just sprayed it with starch and shaped it as it was drying on the dining table.
Its called Rose and Pineapple Doily. The doily is about 80 cms in diameter. I used pearle cotton and hook size 1.25mm. The original pattern says it will be 19" in diameter I dont know how mine turned out so much bigger!!!!
Well, I can say this probably is the biggest doily I ever made and will ever make. But it's a great feeling to have your oldest WIP on your FO list . Yay!