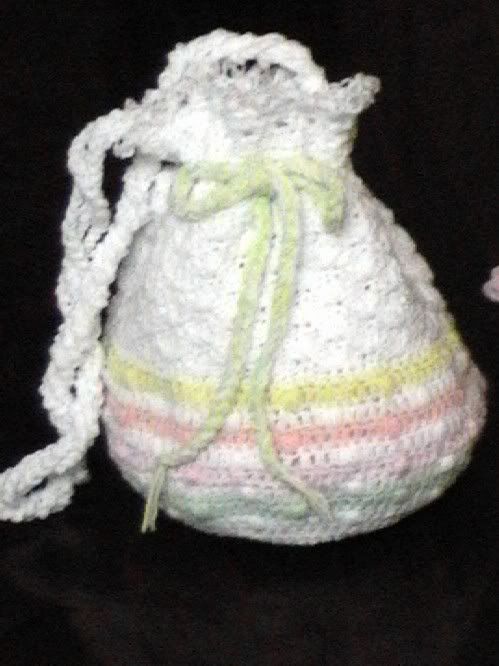 It is noe finally all done . This is how it looks without any add ons. And then here it is with a rose. It's spring theme , right, so a flower blooms.
So what do you say, is it okay to send it for the contest? I know it's not a big designing effort , just a simple bag. But I think like it ! Makes me wonder if there would be any votes on it though!!!!!
I have my thread entry ready too , it was done before I started working on this bag .....but it still needs the finishing to be done!!!! I need to do it soon....I do tend to keep these things pending.