I've been making little baskets for trinkets. Its become a craze with me right now since I gave a little basket to my son's teacher. Suddenly, I got bitten big time by the basket bug.
This basket is made of Raffia and organza ribbon....the picture does no justice to it!! I loved it ...will make many more , I know.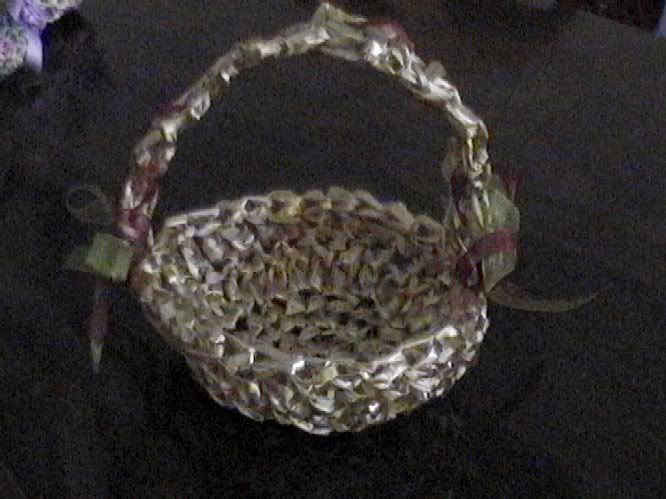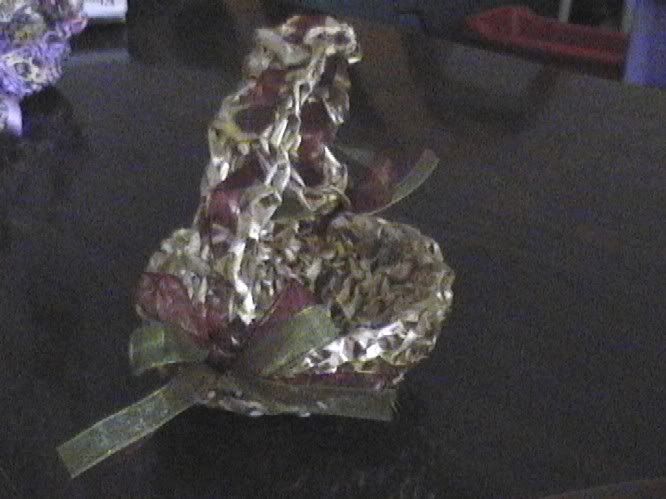 Here are more baskets with spring theme. They are made with multi coloured rayon yarn I got from India. Ofcourse, there was no label so I dont know what it's called. I got a few cones of these last year and they are great for making baskets and bowls.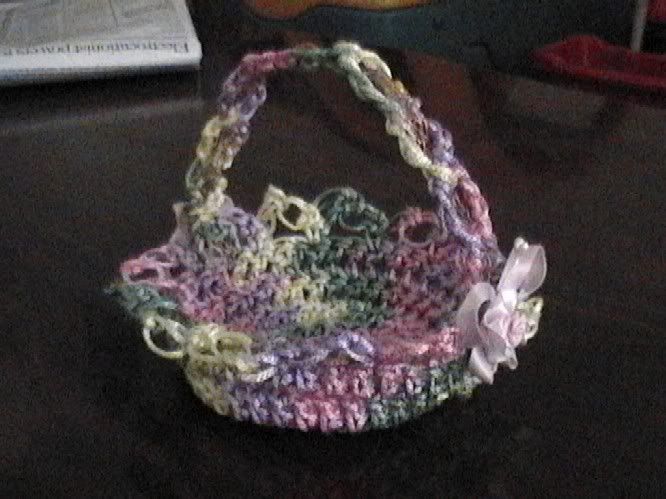 There a few more thread baskets but those are yet to be starched along with this week's snowflake!!! I'll get to that soon ....I hope.