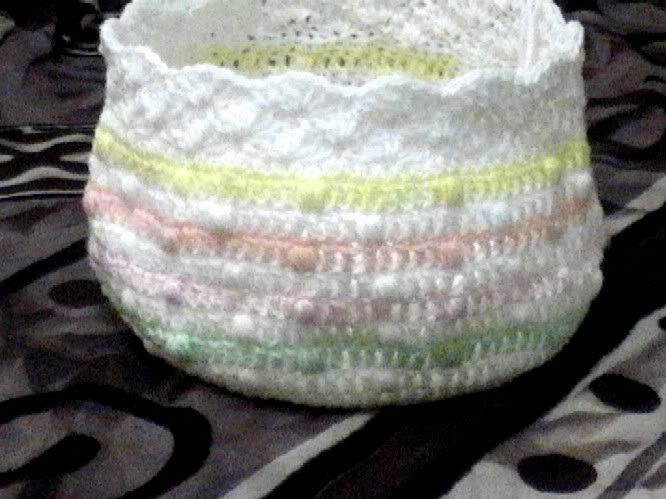 There, I ve added four more pattern rows in the main colour. Now I know it's easier to make out what I'm heading at. It took a while to decide what stitch pattern to make and came up with this. Here is a close up of the pattern stitch.....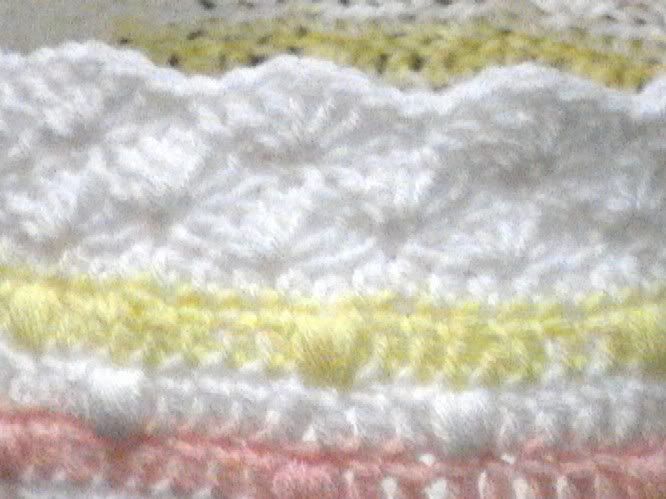 I guess a few more rows of this same stitch will follow. Hmmm...this feels like a crochet along ...ofcourse without the pattern( which I didnt write out - as usual!).Well, its more like a design- along ...an incredibly simple one though. Anyways, I do think I'll enter this one in the contest afterall.
I seriously wonder if there are any remote chances of winning, but then thats not what really matters.....it's the fun that counts! And this one I'm enjoying. I can tell you there are some really lovely entries and it would be so difficult to pick.......just one winner !