My First Pair of KNIT Booties !!!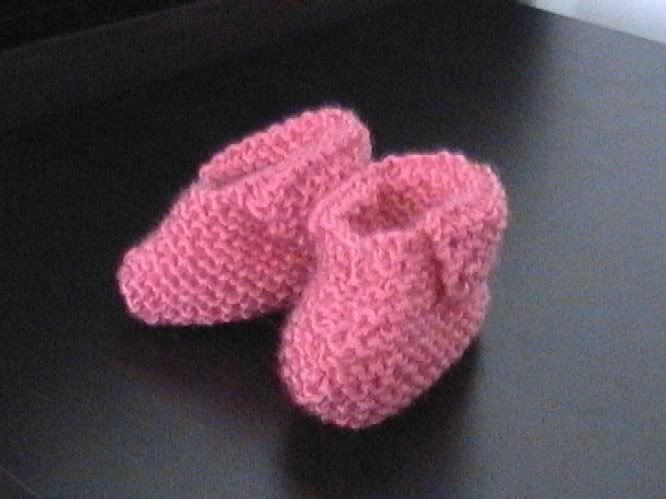 You read that right , they are 'knit' booties !!! And I Knit them myself - no matter that the pattern was in super easy, beginner category , but that's not important. It's the first knit project that I actually enjoyed.
I came across this pattern at Kathy's Blog. And it's free too - from the Bernat site. I've been trying to knit on and off for sometime now and don't find myself so attached to the knitting project and get bored easily. I tried making a shawl in garter stitch and gave up in frustration and turned it into a bag instead! It was just too boring for me to knit a long scarf in garter stitch with fingering yarn.
Then this pattern gave me my favourite motivation...a baby pattern. I love doing baby stuff and making these booties was so easy and quick! I think I'll try learning knitting with baby patterns. That'll keep me happy and learning. And also give some quick results.Instant gratification...mmm...I love it!
I'm thinking of making one more pair for the charity project that I'm working on. And some beanies to go with it. More to come on the knitting scene.