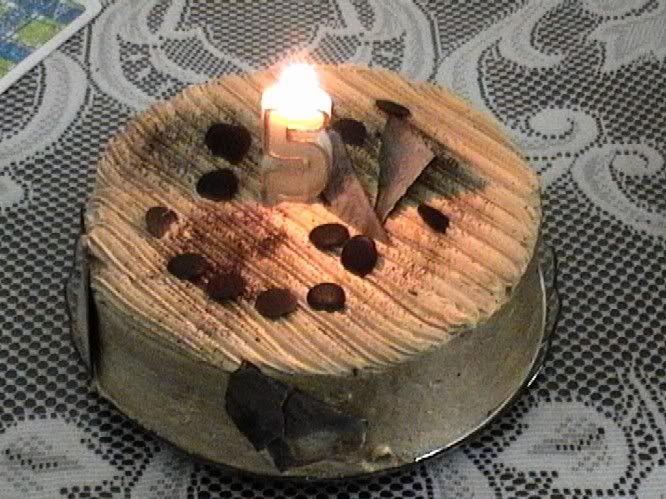 Happy Birthday to my Little Man!!!
This friday on 8th of June , my baby turned Five years old. And Boy! Is he proud to grow up!!! Yes, and until today I wasn't allowed by the birthday boy to go online. It was one of his many birthday wishes (lol...there are loads of those , believe me!!) Some of his wishes include driving a sports car, meeting real dinosaurs, flying with Superman......etc ..etc.

Here he is trying his best to look serious......and composed !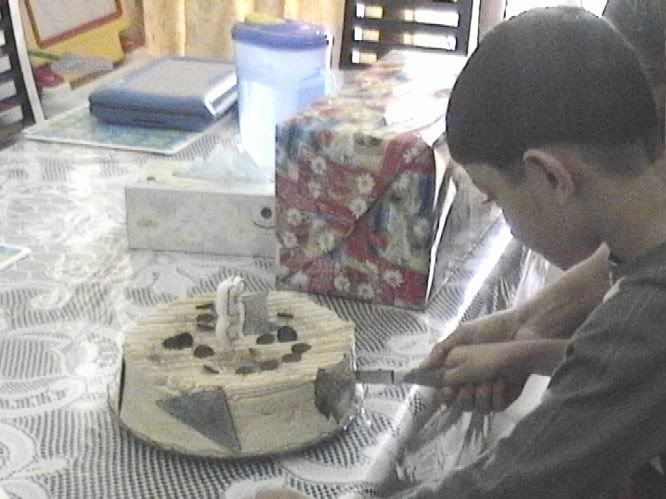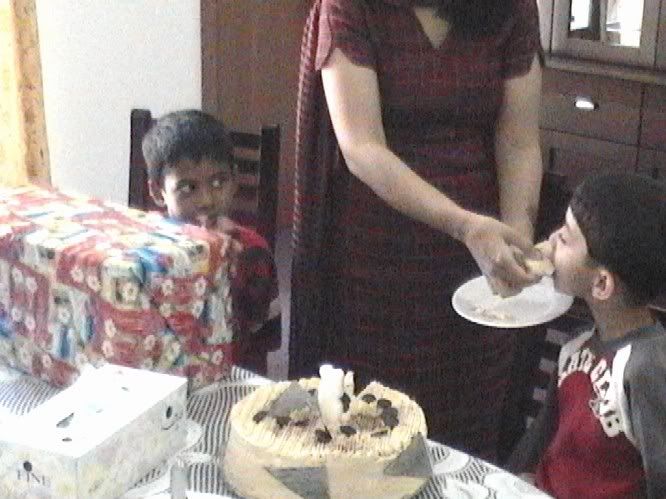 We gave him a little surprise as soon as he woke up with cake and gifts and his best buddy too was there. Needless to say, he was thrilled to bits. They had a great time playing together the whole morning and the rest of the day was spent at the birthday boy's service and command. Since he got everything done the way he wanted, and we went to all the places he wanted to he had a wonderful time and so did we. There were a lot of parks , play areas and the Zoo- ofcourse ! All in all, it was fun day for everyone. And the best part- he looked all smug and amused and kept saying I love this Birthday . Even in sleep he was smiling and saying ' Nice Birthday !'.
There standing together with his best buddy Abhimanyu.