Antique Looking Glass Doily
I promised the pictures of my crochet projects that kept me sane and busy during the moving.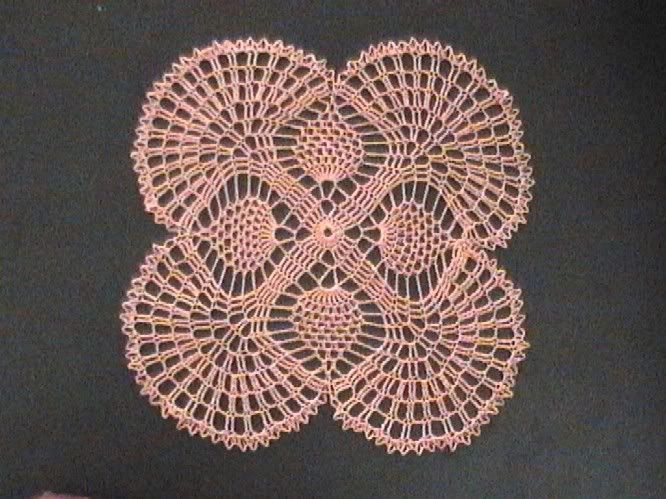 And here in a different angle...just experimenting on the picture a little lol!!
This was a doily done as a CAL in one of the groups. It was fun to do project. The doily measures about 12.5 inches across. I've used Omega mercerised cotton thread in size 10. The thred is real nice for coasters but it feels heavy for doilies. The colouway is a rusty orange/ peach. And it turned out to be a proper square too.
The pattern was easy enough but when it's ADD in full bloom you can still make mistakes:). Yes there is a mistake in this one ....only one ,I think and I tried to repair it while working on it.Think you can spot it? And here's a close up to make it easier.