Knitting ! I'm working on it
It sounds unbelievable but yes, I have been knitting. Actually trying out various stitches and making swatches. I've done cables and even a bit of lace knitting. It all seems pretty easy when I'm doing it in the swatch sizes. I wonder if I'll be able to follow through it on a bigger piece. I sometimes just mess up the stitches when I'm working on it long enough- funny though , I thought when you work at something longer it is supposed to get better not messed up. Hmmm......I have to figure this one out!
My latest projects is a baby hat called Tiny Topper From the Vogue Beginners knitting book.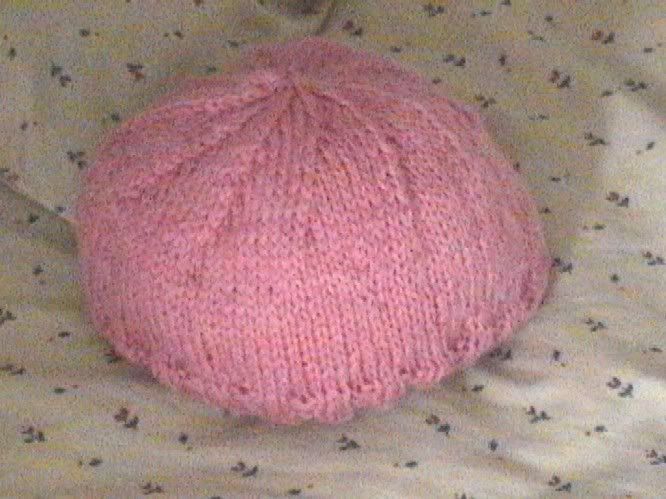 It's my first ever knitted piece measuring exactly as the pattern says. I even worked a little swatch to check the gauge. I also learned to measure the stitches.
Now to pick up something a little more challenging. Maybe a simple baby sweater next - until I get the courage to do it! Knitting scares me a little : there I said it! Now that it is out in the open ,I have to get over my fears and move on with until it scares me no more.