Catch-up time!
So happy to finally have this UFO moved out of the list . It id now officially a new Finished Project. It's such a wonderful feeling to have it done after putting it off for a year or so. This is a dupatta edging for my aunt. For those of you wondering what a 'dupatta' is - let me explain- It's like a stole ( a little bigger and wider )worn over the traditional Indian / Pakistani outfit called Shalwar Kameez. It's a very classy, modest and preety outfit. The Dupatta is the essence of the outfit. Lets say, like the topping on a chocolate sundae. So usually this particular part of the outfit is accesorised with lace, motifs, beads etc.
This dupatta is done for one of my favourite aunts - more a friend to me . I could not find threads to match the embroidery work done on the dupatta so I decided to use the black thread and multicoloured beads to match the work.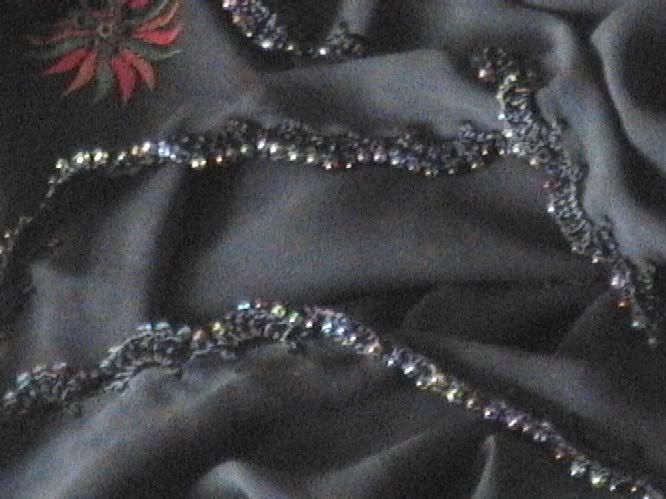 I like this folded version better ...all the beads together look good , don't you think?
And here is the close up of the stitches. It's more like a fan style stitch with beads included . Really simple and easy.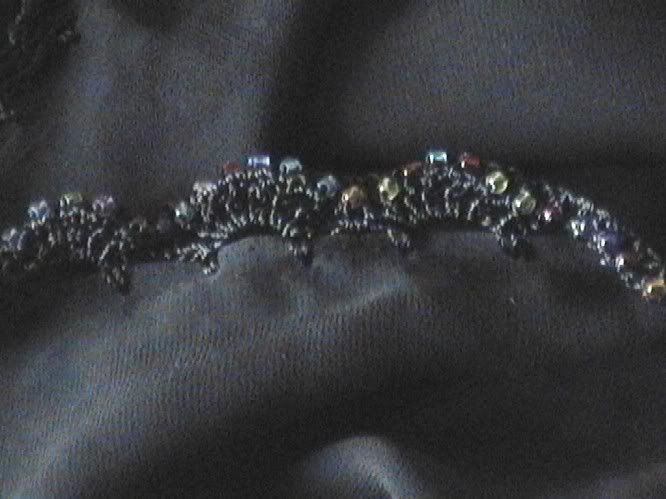 Now after looking at this you might wonder why it would take me more than a year to finish a simple thing like this. Well , all I can say is that I'm not sure either . It may have been the 1200 plus beads to string in , crocheting with size 20 black thread on black fabric, a monotonous design ( can't blame anyone for that , it's my own design!! ) or making 12 yards of lace edging!!! Anyways, I'm glad it's done and over with. But seriosly , I liked the end result. So I guess it was worth the pain.