Doilies to show
I've been crocheting like there is some kind of race going on ....Is this what happens before you get a burnout? You go on crocheting like crazy and have a dozen more projects to work up next until eventually to end up having a crochet breakdown. I've seen many of my blog friends go through this and I hope I don't end up in a slump! Though right now every single minute I'm fighting the urge to pick up the hook.
Anyhoos, here is my latest doily. I have seen dozens of motifs looking like this and whipped up this one based on those. The rest is just a matter of putting them together and giving it an edging! So can I say I designed it myself ...I wonder!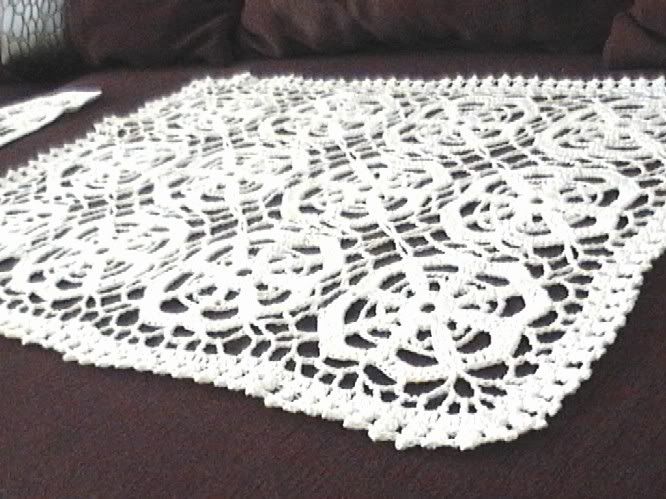 This one next is based on a pattern stitch I really like. I've seen this stitch used on various garments, shawls and tops etc. I wanted to experiment it on a doily - more like a tray cloth.Hmmm... I had wanted to give it a frilly edging but ran out of thread :(. And you know by now ....that I have to improvise in such circumstances as there is absolutely no chance what so ever to be able to get that thread here.
There's more to show ...so don't forget to check back!