More to show
I know my blog posts are coming in slow these days. The weird reason being that I'm getting more crochet done and that's why I lose out on Blogging time. This one is new for me ....I'm more used to spending more time on PC drooling over patterns and supplies and yarn rather than actually crocheting!
This is a chair caddy done as one of the quick results projects. It's a quick and easy pattern. I'd say a good one beginners. And real handy too.It's already made it's home on my arm chair and has begun it's loyal service as well.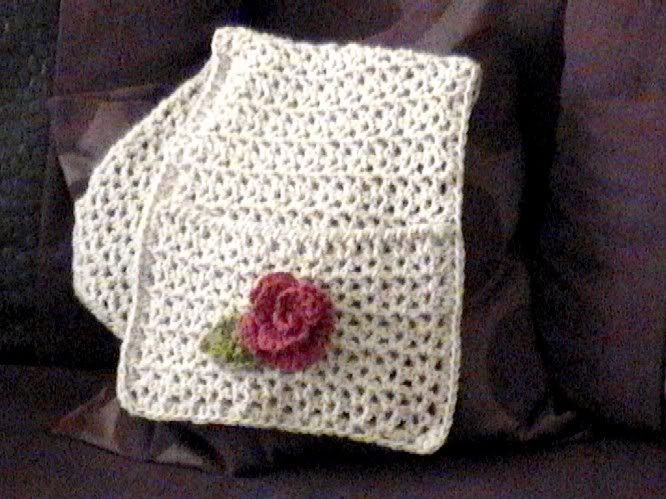 And now for the goodies. Kids have their own set of logic and reasons and nothing said can change that. Sometimes I'm at a loss of words and shamefully resort to treats!! So when faced with a tough situation : A donut does the trick , at least for now! What would we do n a world without donuts and chocolates?
Jibbs loved the chair caddy and has decided to make one himself. Of course, that means he will learn to crochet and he wants to learn so badly. I've tried explaining to him that 5 years is to young for this but then like I said : they have their own logic! He says , if he is old enough to make his own bed then he is old enough to crochet! Besides, I know he loves to play around with my hooks! I find the missing ones in his stuff. The little fella has begun to make his claim on my yarn too lately...I'm not sure this mommy wants to share!!! I'm very possessive about my hooks , yarn and threads....after all we don't get them here!