Tidal Flow Afghan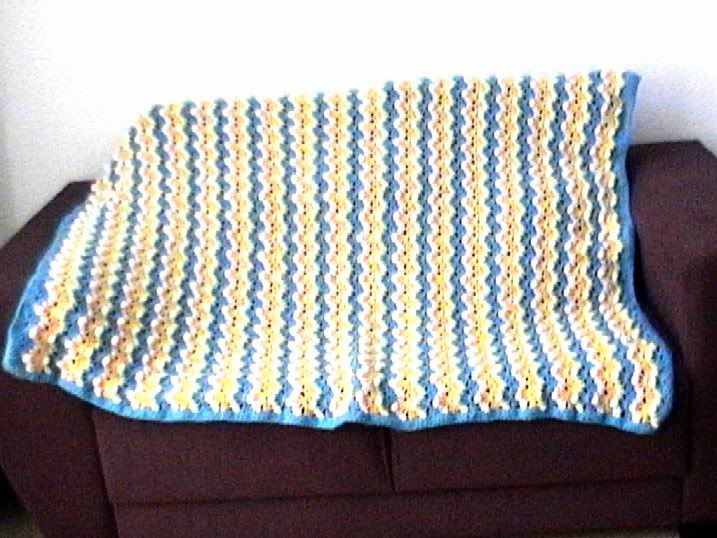 This is the second full adult sized afghan I've made so far. The first one was given away before I could take pictures :( . But now I'm learning and improving. I take pictures immediately after completing the projects. Yes sometimes even before blocking. As in this case....as I'm sure you'll note . This one is already in it's new home and I couldn't post the pictures before my friend received it .
This pattern is called Tidal flow and that's all I know of it. I had seen it long back and made a few swatches of it with different colours. I just followed the pattern from my swatch and made the Afghan.If anybody happens to know the source of this pattern, please let me know . I'd love to credit the designer . It's alovely pattern and fun to work and surprisingly quick too.
My son call it the sun and sea afghan because of the colours. I think it's an apt name , it does remind me of the beach in summer. We have a lot of summer days spent on the beaches. If you are interested in the close up of the pattern stitch , here you are :
And if you are wondering about my previous post about the Ring Cushion - Well, it got there in time . I delivered it personally , my own sweet self!! I had promised to get it delivered on time ...and sooo I'm glad I could!!