ROST PEACHY RING BEARER PILLOW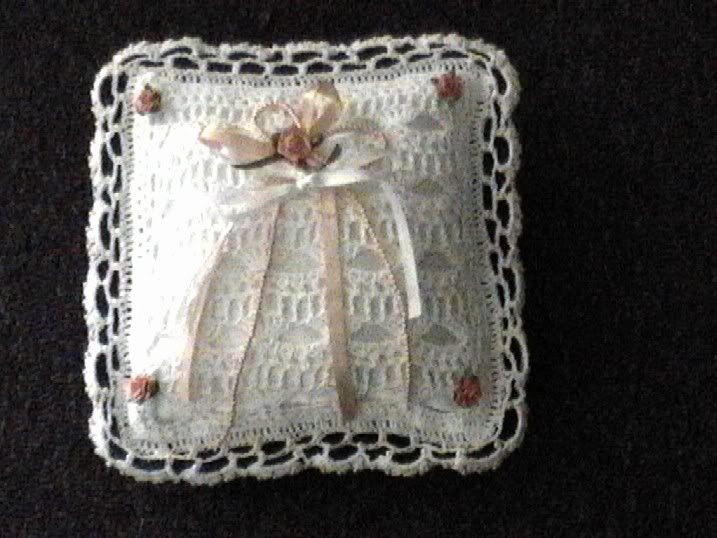 This is just off my hooks! The latest project. It's for a friend and this time I got the picture before giving it away !! Learning from experience. It's one of those urgent requests and I hope it get to her in time and that she likes it.
For those of you interested to know the details : I've used Aunt Lydia's thread -white- size 10. And the inner lining is done in white silk. Yes , stitched by my own self!!! This time the pattern too is an original -right to the stitch pattern!! Oh yes, how much original can you get in making a cushion??? ;) !
And now for the Ranting part of the story.....I'm really mad at Aramex courier service. Since this was a top urgently required item I had been after these guys to collect it from me and deliver it to Dubai ( which happens to be merely 1 and half hour drive from here !!!! ) and after stalling me for a whole day , now they tell me it cannot be delivered by tonight !! And what's worse they cannot be sure whether they can deliver it by tomorrow evening. Ofcourse I get all mad and worked up and ask them what I can do? And would you believe it ...they ask to lodge a complaint!!!Ah well...how intelligent , like that would get my package there. I'm so MAD right now and sorry too for ranting on and on out here but those of you thinking of using Aramex -think again. I'd say stay away.