Pineapple Soap Sachet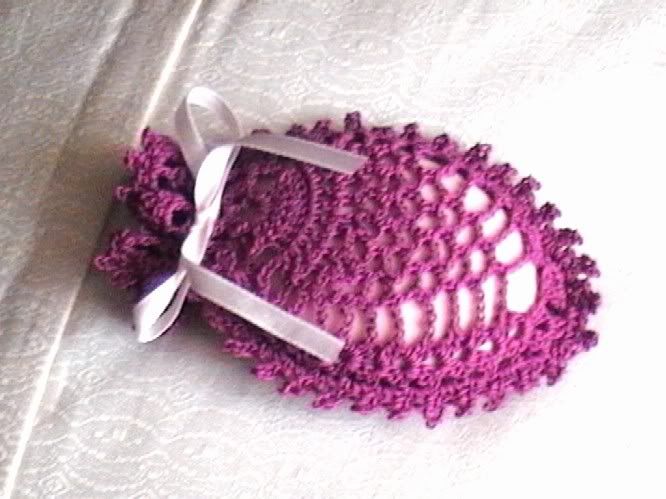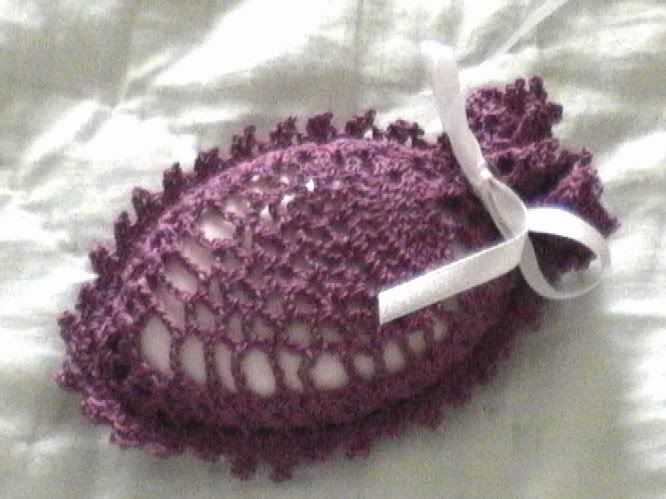 Latest project off my hook! This a real quickie and pretty cute to make too. So I ended up making two. I'm planning on making more of these for gifts. I love the smell of soap in my cupboards. You'll find many of these tucked away in all the various rooms in my house ...I know it's weird but then I told you I love the smell of some soaps. Since I have extremely sensitive skin and I cannot use them, I use them to keep my clothes and towels fragrant!
The pattern is not all that well written. I had to rewrite it to make it easily understandable . This one was worked as a thread special project with a friend. I also like to call it my stash buster project. I used up my scrap threads!