Beaded coasters
Now that I'm enjoying working without patterns ( I wonder how long this new madness will go on ) I'm enjoying making my little projects especially since I can call them my own designs.Here goes....my new sets of beaded coasters.
Scallop beaded coasters
With the very limited supply of beads here ,it was difficult to find beads to go with this pastel pink. Finally, I had to settle for these clear glass beads with a rainbow shine. I wasn't happy with it initially but once I crocheted it to the doily I just loved the look.
How could I stop with just one set of coasters? Ofcourse I had to make another one too- this time a little more lacy .Its called Crytal beaded coaster.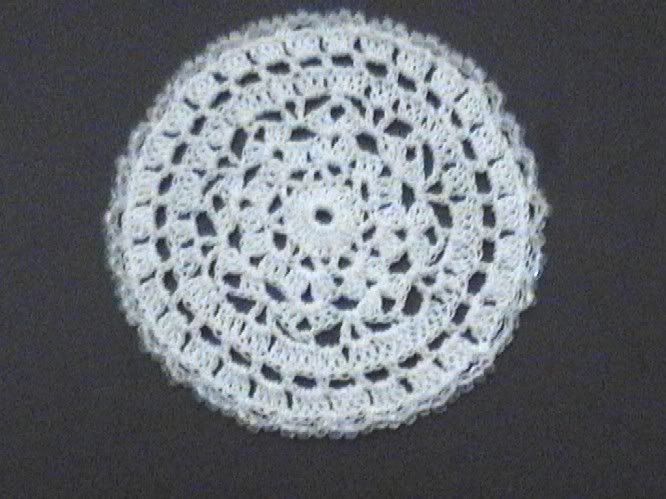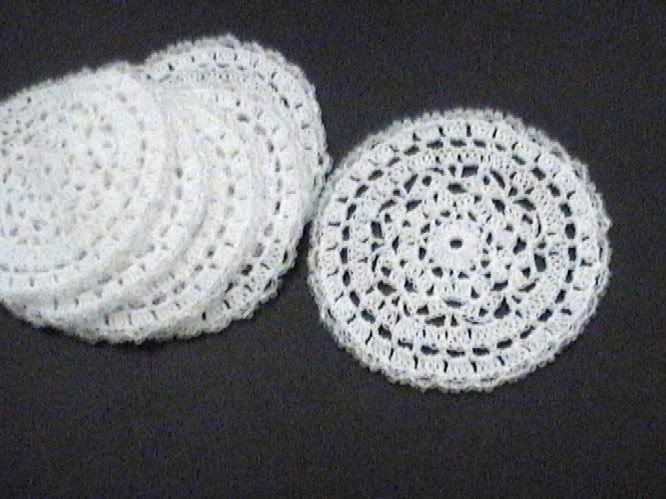 I'm planning on another set of coasters just waiting to get the right beads.
Onto other stuff, I'm just so excited about the secret pal swap at the Crochet Mania. It's my first ever Secret pal exchange and as you can imagine I'm just way beyond excited. I mailed out my pals puffy last week. It should be there in a day or so. I really hope that she likes it.
Speaking of mailing , I was shocked at the postal charges....OMG! It was always high for international postage but this is ridiculous! It's at the craziest high right now. The prices of things have been shooting up recently, well, for about a year now. It's really getting difficult for people in UAE.
With the increase ( and I mean about 50% and more increase )in all products, especially food and essentials which is bad enough in itself, the people in Dubai have to live with rise in cost of every other thing like transport, school fees, road tolls in the city , service charges everywhere !!! It hurts to see so many people suffer to make ends meet.
Sorry about the ranting .....I won't bore you all any more.