I had seen a post about this bag at the C'ville sometime back and had been smitten by it ever since.I checked out Dao Lam's Blog - Just One More Line for the pattern , yes ,its a free pattern. I couldn't stop drooling over it. I had to make it right away. But I had to find purse handles first!
I had waited all this time to get the purse handles. But as I've been telling time and time again , there are hardly any craft supplies available in this country. Strange thing, because in this place , UAE, you get all kinds of things from all over the world- except yarn, hooks,pattern books , craft supplies etc ! Why ? I wonder!
Anyways, finally , after repeatedly failing to get purse handles , I decided to just get on with it and make the bag and make crocheted straps for it.And here is the picture of my bag. And maroon and burgundy are colours I cannot resist. I used a velvet ribbon in beige gold.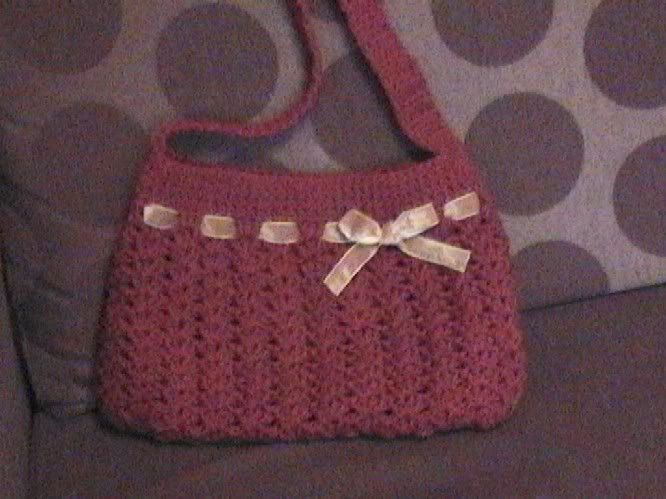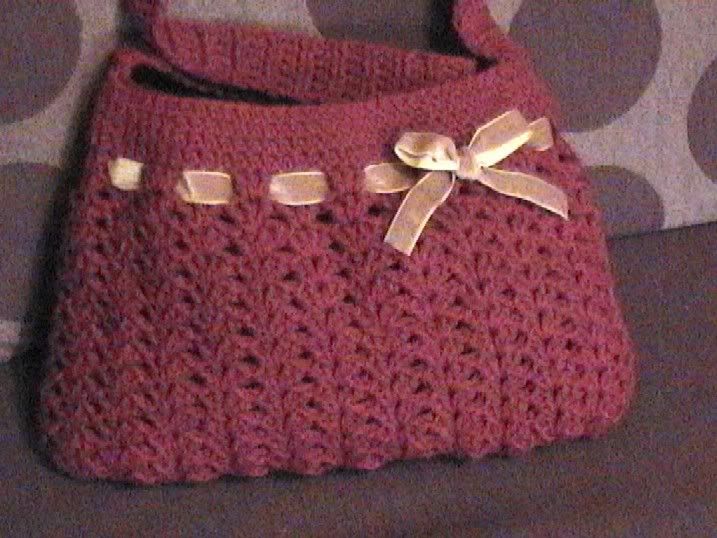 This bag was fun to make and I know I'll be making many more of these. I like the pattern simple and elegant. I used Red Heart super saver yarn . But the next time I'm intending to add a little twist - maybe hook up come nylon and acrylic yarn together.