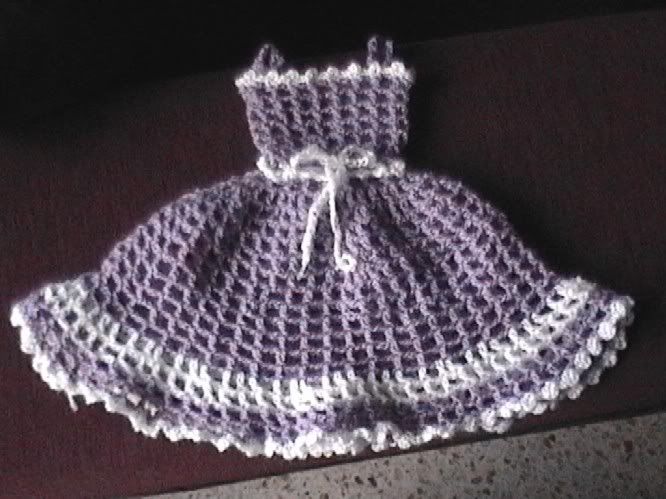 This is the dishcloth I made for my dishcloth exchange a while back but couldn't post a picture because I was waiting for the puffy to reach my partner. Finally I got a word from her that she received it. And here I am with my show and tell....lol!
It was an easy enough and fast pattern to work.
Looks like I'm in the dishcloth mode suddenly. I've signed up for 3 dishcloth exchanges and already have the first one ready to be posted. I know ....with the moving and things , I shouldn't keep these diversions , but then what can a girl do when she is so tired? Crochet ,ofcourse!
I came across a very interesting and sweet pattern today at Anna's blog . It's a teapot cozy pattern and cute as ever. And as always, Anna's talents always amaze me. Such wonderful creations. Do check it out. It's already on my to do list. And looks like it's going to a friend who is very fond of tea.