Cottage Rose Nursery set
This is the matching afghan to go with the baby bassinet that I had given off without taking the pictures. There is also a smaller baby blanket to match. My friend has sent me the picture of the afghan. This is the best I could get ....it was a picture taken from her cell phone. I can promise you the real things much better than this picture :).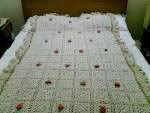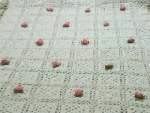 I have also finished off making the matching Tissue box covers for the nursery. And here are the pictures. Atleast these pictures are much clearer.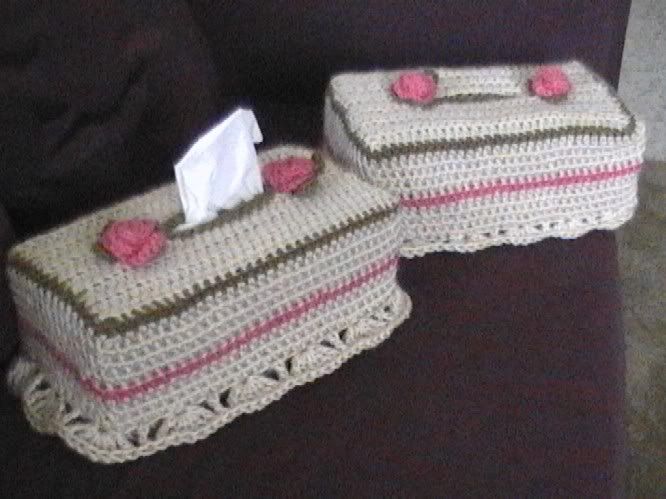 I'm still working on the diaper bag. It's turning out trickier than expected. Well, I'm still new to the designing world and I have a lot to learn. I'll post pictures when I'm done.