Baby , baby !
Warning: Picture heavy post.

I've been making a lot of baby stuff but blankets and afghans for babies I prefer to avoid. The reasons being :
1) Big Projects distract me very easily- ADD at the topmost level
2) The weather here is too hot most of the year - almost 8 months summer
3) Good Yarn is not available in variety and and is priced too high as well. I've ended up with couple of projects put aside midway as I ran out of yarn and haven't seen or heard of the yarn used ever since I first got it. The only yarn available easily locally is an inferior quality which just is not worth putting so much time and effort into.
But as of now , I'm working on a baby Nursery Ensemble. It includes a baby blankie,matching hat, a baby afghan, a bottle cover, Baby Moses Basket cot cover with hood , tissue box covers, and a diaper bag.
This is the basket cot cover . It was fairly simple to make , except the hood which was a little tricky to size up. But all in all, it was fun to work.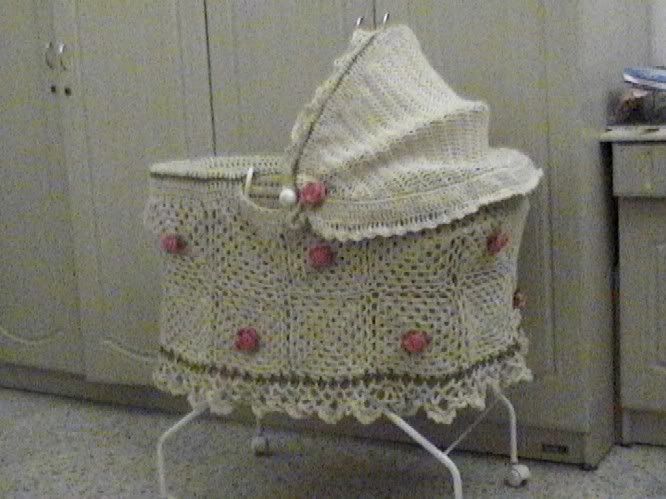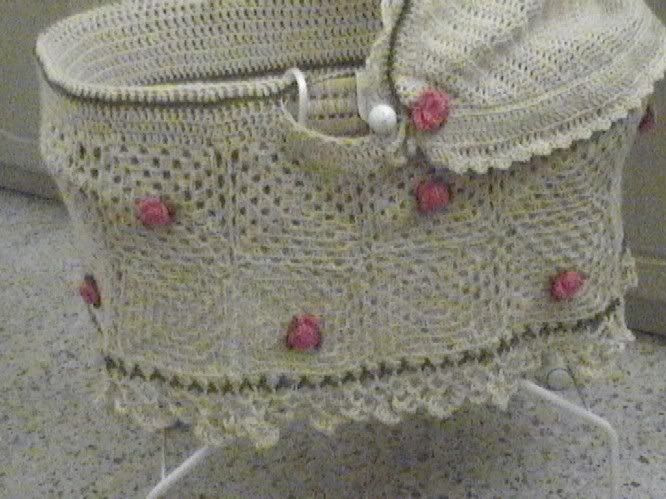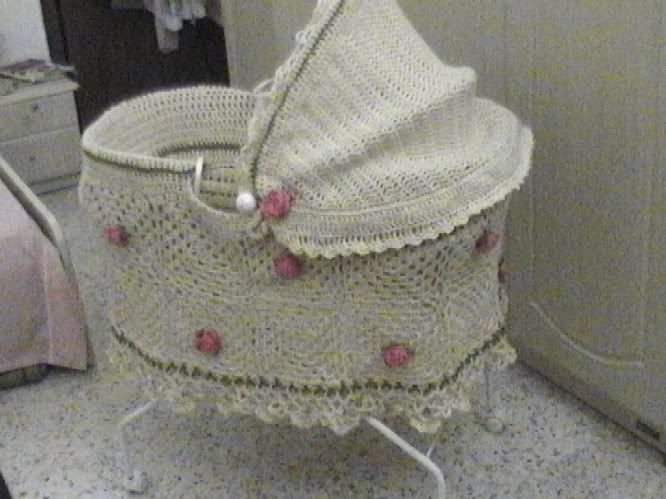 Details:
Yarn : Yasmine yarn by the Company name : AB, in colours beige - gold, hot pink, and olive green.
Hooks: Susan bates - 5.00mm, 505 mm, 6.00 mm and 6.5 mm.
Pattern: Inspired by so many squares seen online