Treasure Trove ...beautiful threads from India.
I had a most wonderful thread and hooks shopping time in India.
I did manage to get the time and opportunity to visit a craft shop in Bangalore. They had so many different things and supplies. There wasn't much of crochet supplies but there were so many different things which seemed interesting. What is surprising is how they manage to stock up so much stuff in just a little shop like that.
They had a lovely range of anchor threads. And I got all the colours I wanted. Now I'm itching to make doilies!!!! They also had an amazing array of colours and varigated threads in rayon. These are the ones in cones in the picture below. There is no label , so no idea what company or where these threads are from. I've used these before and they are lovely to work with. They have a silky finish and even startch well. Crocheted laces, edgings and doilies ,especially , look very pretty in this thread. Here is the close up of the varigated ones.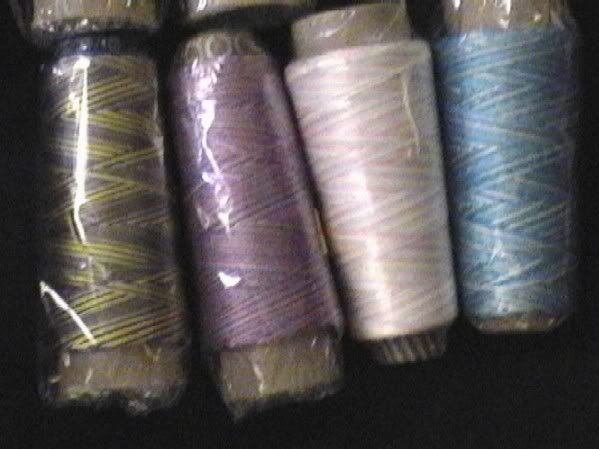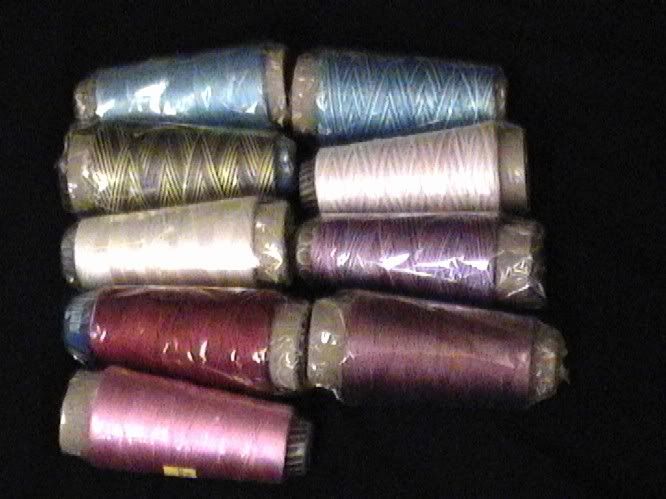 There is a silver linig to every dark cloud...literally ! We got stranded in heavy rains at the 4 bunglows ( market ) in Mumbai , Andheri. It was raining so hard that we couldnt step out at all. We were stuck in the little market and there I spotted some craft supplies shop. This was a wonderful surprise. Therer I got some cotton thread I had been looking for. The thick thread which could be used for making totes and dishcloths. It was not available in Bangalore. I also picked up a few size 20 threads in Red Heart. In this little shop I had a very pleasant surprise. I got hooks for yarn...finally !!! The biggest size is ofcourse 5mm. And the added bonus being , they had hairpin lace looms too and circular knitting needles as well. ( If you are wondering , I havent given up on knitting ....still persistent about it ). Needless to say, I've stocked myself very well.