Amazing package from Jaishree !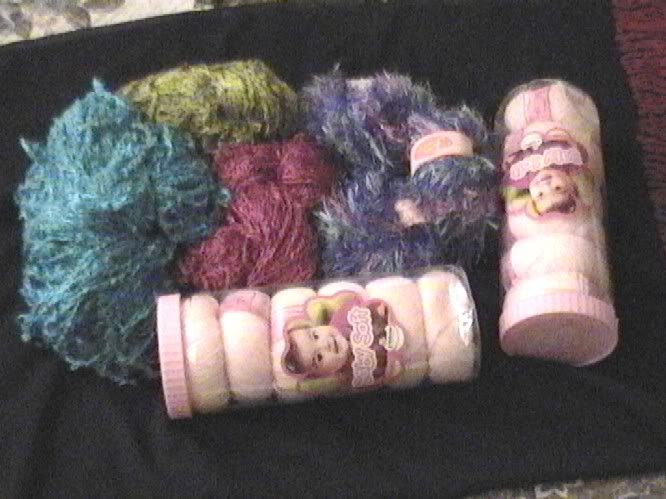 This was a great treat I got in India. This package was sent by Jaishree. Thankyou Jaishree for taking the time and trouble of getting all these goodies and sending them to me. I was so thrilled to see these. The were some really nice and soft skeins of baby yarn, and some of the fun fur type of yarn in very pretty colours. And there was another kind of amazingly soft and beautiful yarn. Here are the close ups.
This is the deliciously beautiful and soft yarn. Since it has no label , there is no telling what type it is. It has a velvety feel to it. The colours are very pretty too. For some reason they look very different in the picture.I love these yarns so much ...cant decide what I should make with these. Any ideas????

And here is the fun fur type yarn. again the colours look different. its soft lavender, shades of blue and soft greens.