Winter blooms Pillow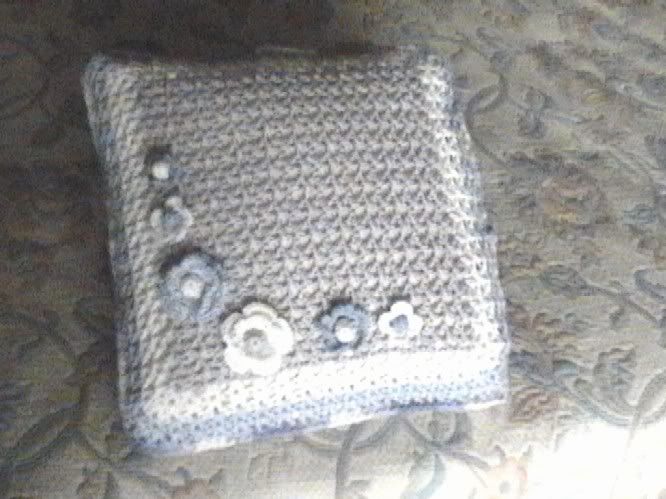 My latest design and project. I have to cross this one out from the list. YAY !!! Nice to do that.
Anyways, I loved working this pillow cover and not just because the design is pretty but because the yarn is so gorgeous! Amazingly pretty and soft yarn.It is Schachenmayr nomotta Micro big shine. Wow! love this yarn! The pity is that there was so little of it that I had to make loads of changes to my pattern so that I did not run out of yarn as I know that there is no way possible to get my hands on this yarn anywhere out here.
I made this for a friend who had got the yarn from her trip to Australia. She requested me to make a cushion cover for her. Lets hope she likes it.