Small projects
Lately I'm crocheting more and more stuff to gift to friends. And funny part is they ask for it. Makes me wonder whether people out here have finally begun to appreciate crochet. I only hope this little interest to own crocheted stuff results in the interest to actually learn to crochet. It's a rare treat to find any crocheters or knitters out here.
My next finished project is a set of beaded coasters for a friend. I call these bead edged blush coasters. It's a simple design with a flower centre. It just a pattern I made up - I used Omega crochet thread in size 10. Easy and quick to make. I enjoyed it. Hope my friend likes it too.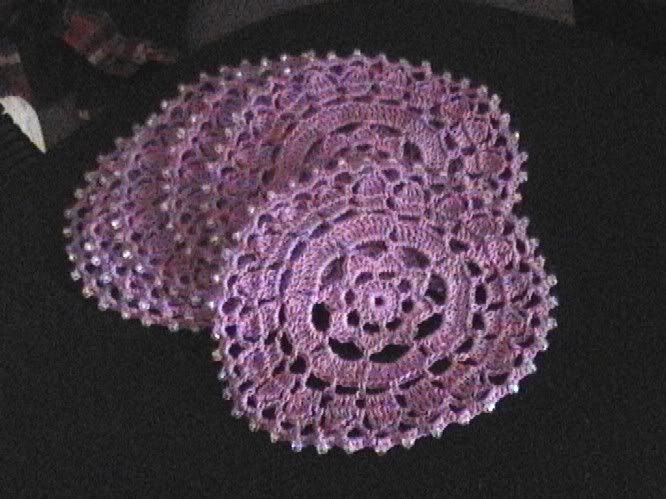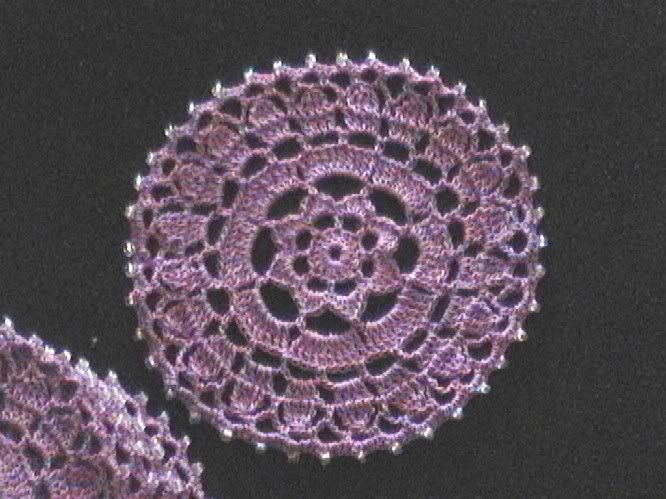 This is a little dress corner bookmark. I fell in love with it when I saw it on one of the blogs- for the life of me I cannot remember which on. If any of you know please feel free to let me know. I saw it and just had to make one for myself. There was no pattern given but none was needed. The idea in itself is so cute. I can just imagine making many more of these- especially as fridgies.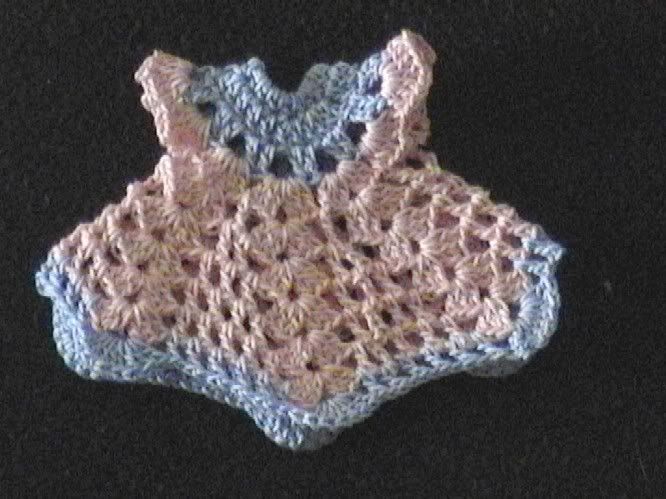 The same story goes for this coin purse/ pouch. I'm using it carry my jewelery when I travel. I've a nylon yarn I got from Bangalore during my last trip to India. I was told this yarn is used for making bags. I think it would make very pretty and sturdy bags. I have remember to bring more of this in my next trip. But the yarn is a bit heavy- so maybe it's best to make a clutch or a small bag out of it.