Many many doilies
This was the special projects I was talking about - these are doilies and coasters and of various sizes and shapes with fabric and fine hand embroidery. It had crocheted edging.
This was a gift for a very good friend who really appreciates and values handmade things.I'm not going to make this a huge picture heavy post so I've just put up a few pictures only and a picture with all 12 pieces.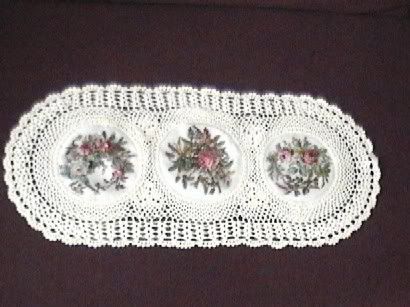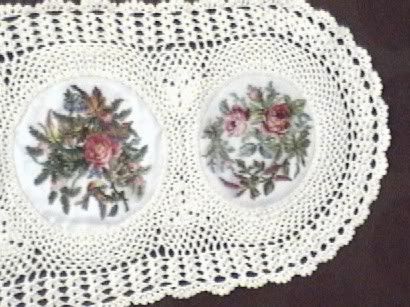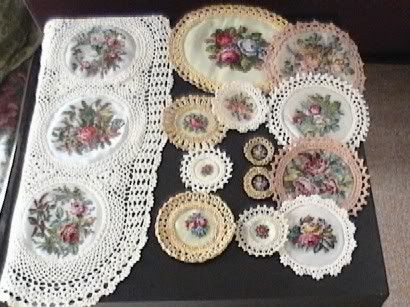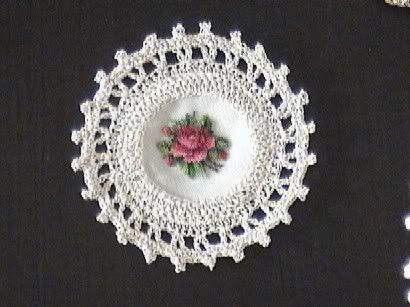 These were fun to make. And my friend loved them.
As of now, I'm working on various small projects and working towards making stuff for the craft fair. It'll be my first one and I'm all excited. Hardly any time left to go and so many ideas and so many things to make. I'm making stuff with all of my original designs and so enjoying it. I hope I end up selling at least a bit:).Wish me luck !