And More .....
And as I promised a few more pictures. I really enjoyed making this tisuue holder the last time so much that I made another one just the same ,yes even the holly is identical !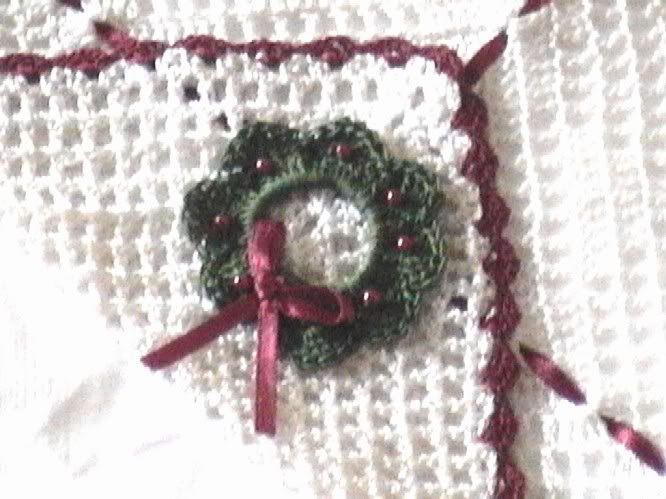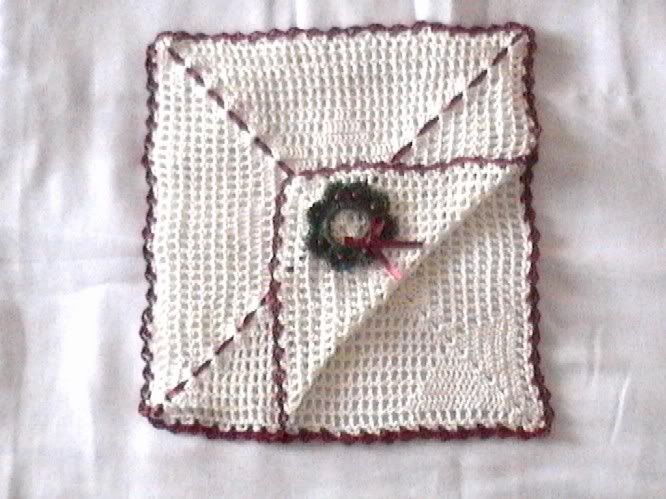 Another little trivet. It's candy cup but looks very cute as a votive candle holder. It's one of those just one more stitch projects- real quickie and great for using up scraps. Thats my another new thing with me ...using up scraps. I'll put up more pictures of my scrap yarn projects ....I'm just loving it !
And finally , finished designing another baby pattern. I'll post about that with pictures soon .