Inspired by Jewellery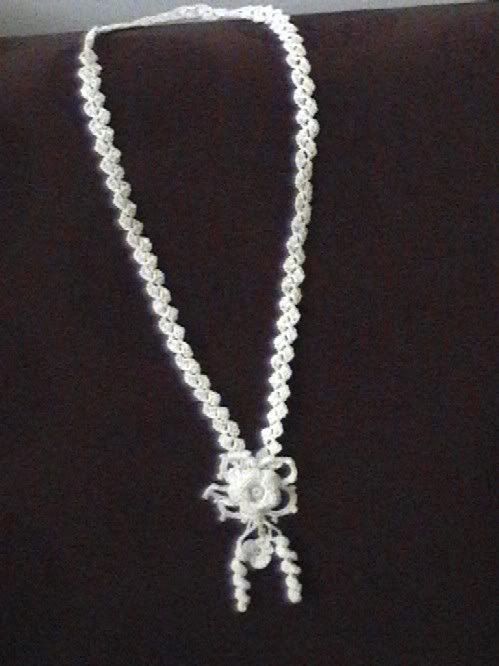 When it comes to jewellery the options are unlimited .....and there is plenty of inspiration all around . Actually plenty of inspiration. One look at Irish flowers and my mind automatically pictures beads and jewellery more than anything else. This is a crocheted necklace for a very dear online friend./ I hope she likes it.
And here , a closer look at the rose. It's done in silky nylon thread about size 20. And the pattern is inspired by the crocheted jewellery all over the web. Nothing oroginal here but I love it since it's my first peice of thread crocheted jewellery.