Another Nordstorm Hobo Bag
!
I know , I know, I'm not one to repeat patterns but this one has me addicted!! It's such an easy and simple pattern and so quick to make too and hardly demands much attention ! Now that is what you call a classic pattern .....lol! And besides, it works up fast enough for emergency gifts.This one I made up on the drive to Dubai to meet my aunt who was leaving and wanted me to crochet something for her. Ofcourse , she didn't mind doing the lining herself...what more can I ask for? And here you go ....the Bag ! She loved it :)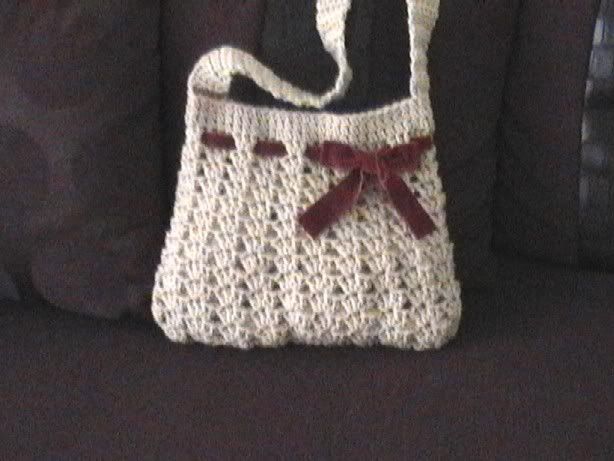 I'm working on a couple of more bags and will put up pictures when done . They are both my own designs. It's not done yet but getting there. Looks like the Bag mode has set in because after these I'm thinking of yet another bag !!! If only I could get some yarn to felt - which is ofcourse so totally impossible to find here. I'm just dying to make a felted bag. So many ideas so little yarn ..lol!