Tops for the Twins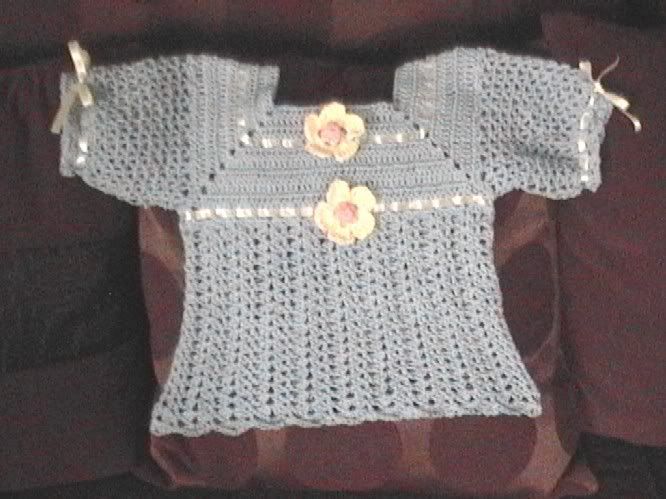 As promised , here I am with the pictures of my projects. The internet server has been acting funny for the past two days so you are going to have picture heavy posts. The pink top , I call, Baby doll. It's not much of an original pattern but I made it withput following any pattern. Does that make it my own pattern, I wonder ?
Ice Ice baby is what I call the Blue top. This too is made on my own without following a pattern but inspired by so many tops I've seen online. So I can hardly call this one an original. I love the flowers on it. Now these are my original designs :).

And here is the close up of the tops so that you can see the pattern stiches and the flowers. The twins loved the top and their mom too. I used Anchor Knitting cotton thread and I must say that it's one of the best threads I've used for baby clothes . Really soft and lovely.