We are moving ! ( thats my excuse for being a bad blogger )
To a new house and city. And yes, I am both, excited and apprehensive at the thought of it. But one thing I'm very sure of is that I don't like the process of packing and winding up things. It's tiresome to say the least !!! But on the positive side, the excitement of being in a new place, meeting new people and making new friends is very motivating. I love meeting people and making friends .....I like company.
So as you can guess, I have been busy packing up all the stuff and getting rid of all the accumulated junk over the years - makes me wonder what insane ideas possessed me to save up so much trash !!!!!
On the crochet front , I have a few more projects done. I managed to squeeze in time to crochet a bit everyday. It relaxes me so much and makes me calm down too. And I have more projects off my hooks ..... yay!
These are the hand towels to go with the Arabian Bath set I've been
working on. And ofcourse my favourite flower pattern has to be a part of it.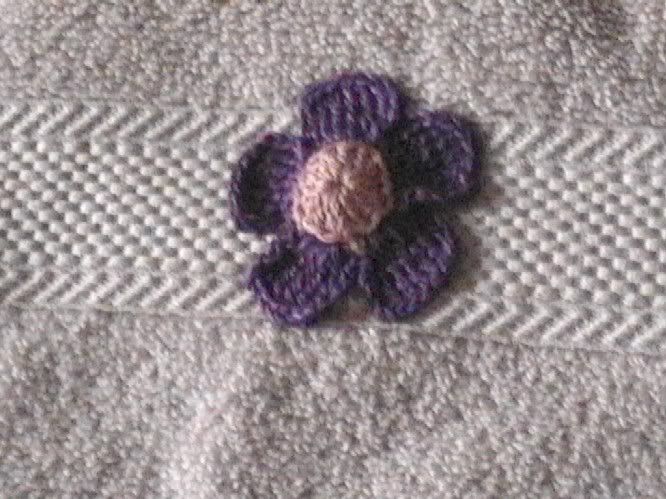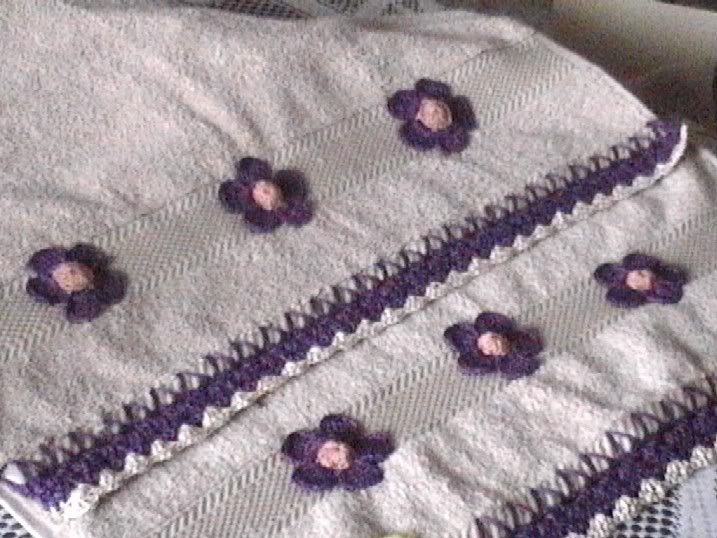 And the cushion covers too to match the set- for the loveseat in the bathroom ! Many more projects are done too but I cannot put up the pictures of those until my exchange partners receive them.